MAGIC OF INDIA, CELEBRATING CULTURAL DIVERSITY
Indian culture is one of the most ancient cultures present in the world. The country is quite diverse and is home to several communities, each of which has its own culture and traditions. It is this combination of various splendid cultures that make India one of a kind. The Indian cultural diversity is what makes India unique and beautiful.
Magic of India: Celebrating Cultural Diversity
A staggering diversity where ethnicity, culture, religion, and language come together in a dazzling kaleidoscope of humanity. In India, there is incredible cultural diversity throughout the country. The North, South, East, and West have distinct cultures, and almost every state has carved its cultural niche.
If you are an Indian or a foreigner travelling across India, you must take note of certain things. However, respecting the cultural preferences of any destination you are visiting is the right thing to do. This book takes you on a magical journey of celebrating the vibrant cultural diversity of India. The book shares insights into INDIAN ETIQUETTE: A Glimpse into India's Culture and throws light on the culture, customs, language, society, manners, etiquette, and values – all helping you understand the people and the vibrant country of India!
Indian Etiquette: A Glimpse into India's Culture is an excellent read to familiarize yourself with some cultural norms in India. Whether you are visiting the different cities of India, exploring India's mountains, beaches, rivers, lakes, and deserts shall awe you with their natural splendour, discovering the luxury of the places, monuments, forts, celebrating the vibrant festivals, exploring the calmness of yoga ashrams to spas and wellness centres, visiting India to learn about spirituality, immersing yourself in the adventure activities or visiting India to experience Indian Safaris you are bound to interact with locals often. You'll also likely take some of your free time to venture off the beaten path and explore like a local. Let us celebrate the MAGIC OF INDIA!
Welcome to our helpful guide for India. Should you be looking to travel, live, relocate or do business in the sovereign state, we will give you a valuable head start on understanding the country and its culture, practices, and etiquette in India.
ABOUT THE AUTHOR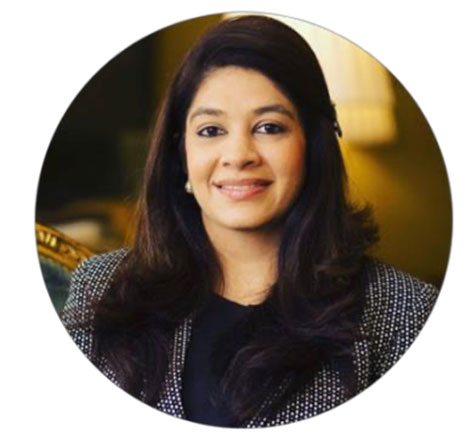 Niraalee Shah is the author of the book INDIAN ETIQUETTE – A Glimpse into India's Culture.
Niraalee Shah is the Business Mint NATIONWIDE AWARDS
40 under 40 PROMISING ENTREPRENEUR 2021, Global Triumph Foundation Women Start-up Award 2021, and Entrepreneurs of India Best Female Award 2020.
Niraalee Shah's love for India and the burning desire to create Skill India and Brand India empowered her to write this book. She says, "Should you be looking to travel, live, relocate or do business in the sovereign state, we will give you a helpful head start on understanding the country and its culture, practices, and etiquette in India."
Who is this book for?
This book is for each of you who would like to experience The Magic of India–Celebrating Cultural Diversity. A vast nation of multiple cultures and traditions, the guidelines of etiquette vary across states and religions.
Find all you need to know about India's different states, traditions, cultures, and etiquette guidelines within these pages. You may find yourself looking at the country with a new perspective and a strong will to explore its depths soon.
WEBSITE: www.niraaleeshah.com
EMAIL: [email protected] or [email protected]
FACEBOOK: Niraalee Shah
INSTAGRAM: niraalee_shah
INSTAGRAM: traveldesignbyniraaleeshah
LINKEDIN: Niraalee Shah
YOUTUBE: Niraalee Shah
Book Amazon Link
CYBER EXPERT MIEET SHAH SOLVES MORE THEN 1500 CYBER CRIME CASES.
In the era of digitalisation there are tons of people of being victimised where Cyber Expert Mieet Shah is helping them with unique solutions towards such crimes. Mieet Shah completed his doctorate in Cybersecurity at his young age and using his expertise in solving various types of cybercrimes and tracking cyber criminals and making justice to the victims of such crime which makes Dr.Shah is one of the leading Cybersecurity Experts in India.
Recently Dr.Shah has created a record by solving more then 1500 cybercrimes successfully. He was recently awarded with "International Fame Award" by bollywood actor Sonu Sood for his remarkable work. Also he had been published in more then 250 national and international media.
We are greatful to have such young and dynamic personality in our country.
Metawhale World ventures Web 3.0 game 'Meta Wheels' in its second phase launch
As established earlier, Metawhale World announced the world's first NFT museum launch on April 28, 2022, which created quite a buzz in the domain of Metaverse. Metawhale World will be releasing a variety of digital collectibles based on blockchain technology. The brand aims to offer low-cost NFT minting and a seamless user experience for all digital collectible fanatics. Metawhale World is an extremely popular NFT (Non-Fungible Token) platform that allows users to utilise their NFT across several applications, namely gaming inventory, 3D arts, membership cards, etc. The official launch of Metawhale World was made by Rahul Kaushik (Founder) alongside Rahul Pabby (Co-Founder), Gunjan Shekhawat (Director) and Vishal Raj (Chief Communication Officer).
Following the events, on 28th July 2022, the platform launched its decentralised blockchain technology, which was organised in Pattaya, Thailand. The platform launched the Web 3.0-based car-racing game named 'Meta Wheels' that is empowered by their own MTW token. In the event, more than 400 people were present including the initial supporters and private investors of Metawhale World. Also present at the event was Vinod Khute (Founder & CEO of VIPS Finstock) who appreciated the entire team of Metawhale World and congratulated them on launching the Meta Wheels. Rahul Kaushik, the Founder of Metawhale World, expressed his heartfelt gratitude to Vinod Khute and stated that "The entire team of Metawhale World is blessed to have him at the event."
The brand envisions the digital era and is focussed on the fresh digital arts that was announced as the mega move of launching the second phase and displaying the digital artwork virtually to the netizens who are the Metaverse aficionados. Not only this but the designers and creators will also be able to make the exhibits as creative and as heightened as to consume less money and effort. Apart from initial supporters and private investors, emerging entrepreneurs, Founders of some of the leading Metaverse projects were also present at the star-studded event. Jaskirat Singh Bhullar, Amol Dande, Rajesh Lohiya, Prashant Dhumal and Nilesh Batane were some of the personalities who graced the launch of Meta Wheels with their august presence.
Metawhale World, a blockchain based platform that was launched recently allows users to produce and monetize their gaming experience. Metawhale World is capable of tracing the actual ownership of the creation to all its current gamers, which even compels to award every participant with their exclusive utility token-MTW. Additionally, for privacy and data protection, it developed a decentralised control system that prohibits creator ownership in the existing gaming market. It is powered by the Binance Blockchain that uses MTW's utility token.
The Metaverse allows people to have virtual identities, powered by a fully functional economy, that exists in real time. It gives out numerous opportunities for innovation and experimentation. With the motto of bringing the Metaverse to life, gaming platforms are the building blocks of it. The Metaverse encompasses immersive environments by using augmented or virtual reality. Characterised as the evolution of technology, Metawhale World is one of the leading companies based in India, to be so advanced. Metawhale World is doing exceptionally well in the future and science fiction industry that everyone is immersed in. It is succeeding in presenting an opportunity to engage consumers in entirely new ways of innovation and capabilities.
Jay Mishra: A Singer Who's Ready To Shine With His Voice In Bollywood With Two Upcoming Singles
Music is something that brings people closer to themselves, and that's why we as humans thrive to listen more songs and empty out our emotions through music. Over the years, we have heard many new voices getting the stage they deserve and the recognition they deserve through their songs in Bollywood films. With singers who are on the top of the list coming from no where, it is not wrong to say that we as fans admire new voices. One such upcoming singer embraced with talent and a soulful voice is Jay Mishra.
Jay Mishra who hails out from the city of dreams Mumbai will be melting some hearts with his voice in upcoming Bollywood films which include Abhishek Saxena's directorial Saroj Ka Rishta which stars Sanah Kapoor and Kumud Mishra in lead roles and Arshad Warsi and Meher Vij's Banda Singh.
Jay Mishra's entry through the doors of Bollywood is not overnight. One can purely see his dedication towards music and singing from the covers he constantly keeps posting on his Instagram account. Before starting his singing journey in the Music Industry in 2017, he used performed at various college festa and contests to keep himself in the league of competitions. Mishra previously made buzz for winning RcLit's Secret Superstar, which was a singing contest, and for performing with legend like Abhijeet Bhattacharya. With two upcoming songs in much anticipated movies of 2022, Jay Mishra has strongly seen a growth through his constant hard work in the industry for the past 5 years.
Jay Mishra has also shared several musical jams with renowned singer Rahul Jain, as he is the composer of the two upcoming songs to which Jay has given his voice. Apart from this, he constantly conducts musical jams with Kunal Verma, who has wrote the lyrics of his upcoming songs. Jay Mishra has also worked with Anand Raj Anand as a Assistant and shared a couple of sessions of Jeet Ganguly.
Apart from being a professional singer, Jay Mishra is also a part-time writer and writes poetry and original songs as a hobby, the sneak peeks of which can be seen and listened on his Instagram profile where he keeps updating new covers and remarkable poetry pieces in his own voice. Nevertheless, people who have been listening to his cover songs through Instagram and other social networks are waiting for his first Bollywood song to release, which is a moment of celebration and delight for everyone who has became a fan of his natural and mesmerising voice over the years.