Priyanka Sharma won the title of Miss India 2022
The Miss India event was held on 19 May 2022 at La Gaerica in Goa.
The event had three days of a grooming sessions. There were four rounds in the show; the rounds consisted of talent, culture, fitness, and grooming.
There were a total of 50 participants from all over India in the pageant. The respective event was organized by the SA group and AMF. The show was judged by GUDDU RUPANI (youngest Fashion Entrepreneur), and Reena Mahajan ( Artist, serial )
Being in this profession for the last 08 years, Fashion Choreographer Aj Ajay was impressed by Priyanka's Walk.
Priyanka Gautam Sharma is not only Miss India but also the gold medallist at the national level in karate. Furthermore, she had a black belt 3rdDa. Priyanka belongs to the small town of Gandhidham. She was born on 12 April 1996. However, She was born with a dark complexion and, due to this, was bullied. Still, she kept her beautiful smile on her face and embraced her skin shade proudly due to her optimistic persona. She was entitled to the next Miss UP 2021…She has been capturing landmarks with dazzling speed, moving with a defined tendency, for her long-term goal is to become a motivation to all girls. Currently, She is working as a yoga trainer and is also indulging in social work and supporting women's empowerment. She likes to dance, do some exercise, and help out others in her recreation time. Further, She told us about her success story and achievements.
She stated that whatever she has accomplished is due to her parents and is proud to say that she is the daughter of GAUTAM SHARMA & REKHA SHARMA…At present, Her future goal is to compete in the international pageant.
Priyanka was glad to be part of such a promising auspicious event. Furthermore, She was grateful to the judges and the audience for excavating her true self. Guddu Rupani was the person who guided her in the beauty pageant industry !! She motivated her a lot!!
Besides that, she also learned a lot from the event, especially the grooming round, which polished her abilities and talent. And lastly, special thanks to Shaeb Alam, Tanay Sehgal & Guddu Rupani for making the event more memorable!!!
This is a memorable lifetime achievement for Priyanka Gautam Sharma, and we are waiting for more of her success…
https://instagram.com/priyanka_10_sharma?igshid=YmMyMTA2M2Y=
Akansha Dayanand (Viral Model, Influencer, Actor) is breaking stereotypes to live her dream
There are now many more women in top positions because of the glam industry's rapid growth. While few women would pick a career in the entertainment business, there are a handful who are defying expectations and rising to the top of the field. Here, we share the journey of Akansha Dayanand – The Viral Girl from Instagram who is one of India's finest models and influencers. Her successful journey to become a youth icon of Bihar has been full of perseverance, dedication, and enthusiasm. She is now heading towards Bollywood, just like her idol Priyanka Chopra.
Recently picked by Lokmat Times as one of India's best models, Akansha Dayanand was born in an affluent family in Patna, a place where the glam industry is a distant dream even today. With full support of her parents and other family members, she has reached the crucial stage of being a successful model, influencer, and actor in Mumbai.
A regular to sports and extracurricular activities since her school days, Akansha is a fitness and Yoga freak. She regularly shares exclusive content of her gym routines, ramp shows, exercises, acting, fun activities, and many more on her viral Instagram account – @akansha_dayanand
Recently, Akansha's pic went viral on the internet. India's biggest meme pages like Naughty world, 69.flix, the comedy villa, tharki gyan, the naughty trolls, idiotic nation and many more featured her and this made her an overnight social media sensation. She gained thousands of new followers on the internet after she went viral on these biggest Meme pages.
Akansha Dayanand has appeared in more than 100 advertisements in addition to more than 100 appearances as a top model on different ramp and modelling shows. She has garnered fame everywhere, whether it is in the world of memes or the world of glitz. Today, Akansha Dayanand is amongst the most well-known faces in the modelling and glamour worlds. Akansha believes that modelling is a demanding profession and that being attractive is not enough to succeed in it. It's crucial to be self-assured, have the ideal body, and be prepared to put in a lot of effort.
In addition, Akansha Dayanand is a well-known Instagram influencer who has collaborated on successful projects with numerous companies. When it comes to their advertising campaigns, almost all companies and designers choose Akansha Dayanand as their model. Akansha regularly does brand collaborations with India's biggest brands and designers on her Instagram. She is regarded as a top influencer in India. She recently did some major ad campaigns and achieved enormous recognition and fortune.
Most people are motivated by money to do big things in life, but Akansha is different. She had the passion and zeal to live her dream in the glamour world and that is exactly what she is doing. Clarity of goals helped her carve her way to success.
Having achieved a lot in her modeling career, Akansha Dayanand has plans for a smash hit entry into Bollywood too, following the footsteps of her idol Priyanka Chopra.
Singer Pranil More Becomes the first singer to present his voice with the Single "Morya Anthem" on Count Music Channel
World's first short song music channel launched few days ago and now the song "Morya Anthem has been loved by the people across which is sung by the talented singer pranil more.
Pranil started his journey with…
Hindi Reality Shows,
Got into programming & composing for many renowned music directors of the league.
He has been composing for background score of webseries & films.
While talking to pranil he said "this song is really special to me & when our debutant music director vijay kadechkarr came to me with a song with lyrics, i decided to sing this very special devotional track.
Also this is the first time that count music is experimenting with the short songs space on youtube and entering in it with a new age space.
Mona Kadechkarr is the owner of the label count music & she said we will be producing more such musical content for the world in the near future & will keep presenting exclusive talent like pranil.
The debutant music director vijay kadechkarr said, pranil is a very hardworking singer , composer and has a versatile voice which can be amalgamated into various songs in near future.
We wish all the best to pranil for delivering to the expectations of the audience and the music composers.
Varun Dagar young entrepreneur
Varun Singh Dagar born on 25th May, 2000 in Delhi, is a young upcoming highly passionate entrepreneur who is involved into various domains such as Renewable Energy Solutions, Construction and Exports as his main strength areas in business. Varun's hobbies include reading new books and trying new courses. His positive approach nurtures a positive attitude among his counterparts and that's how he makes it easier to communicate with other people who try to interact with him. He is a good speaker and can understand people really well as he has a fine quality of logical understanding and awareness.
He idolizes Jordan Peterson. This is mainly because of the reason of how he has a perspective of this world, how people think and how he tells the world that they should stay determined, not waste their life and always move forward. One goal that Varun wants to achieve in his life is to hold a power that could empower him in helping the poor, he wants to provide the homeless people a chance to start a normal life and write an impact on the history of mankind.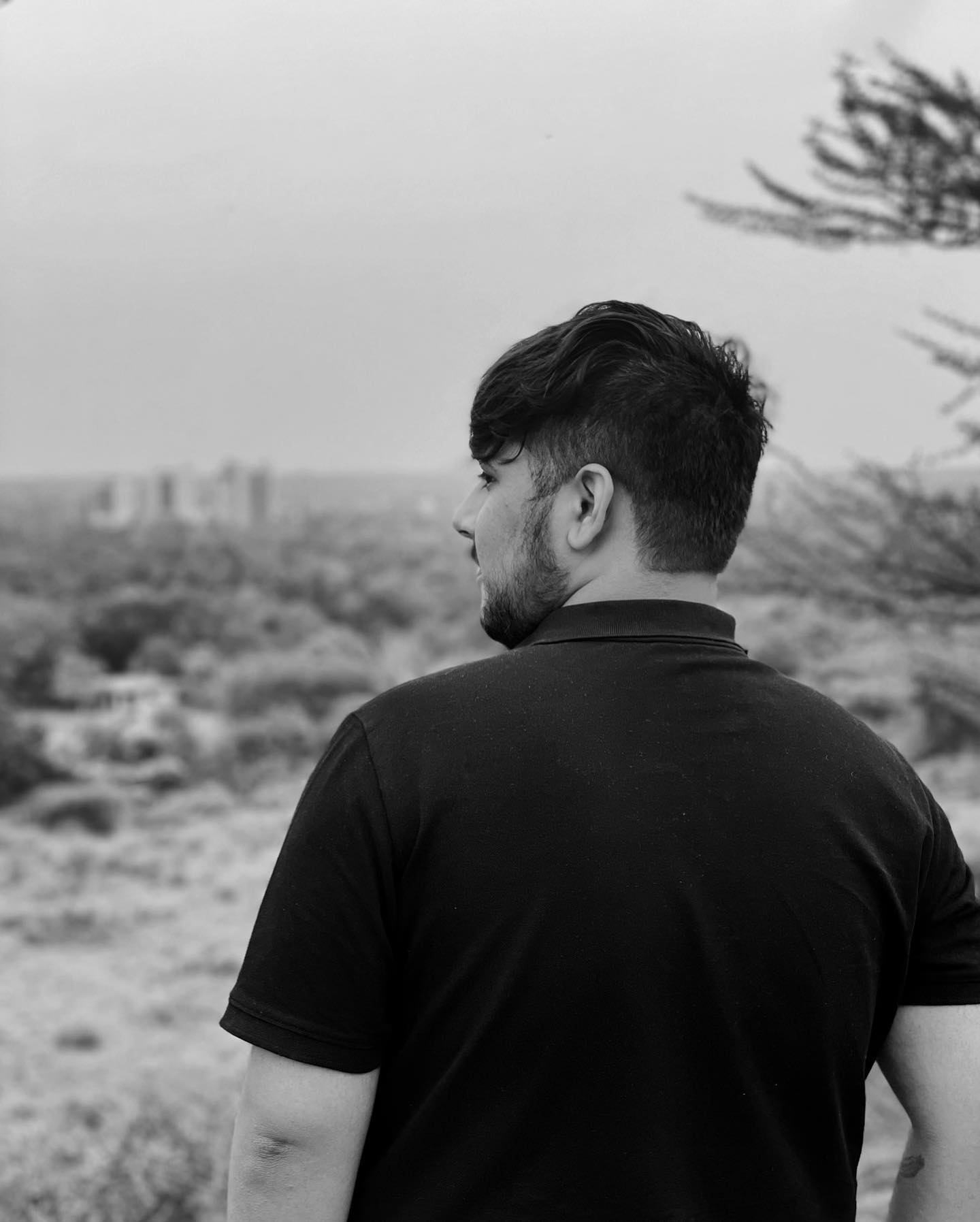 Varun always wanted a career in stock market as he loved the trading aspect of the financial instruments, that is how he and his partner started their first firm namely, Knoxventura Consulting LLP. Everything that they have gained after that came through by evolution of ideas and pivoting their ways to find the perfect things by achieving their goals and aspirations. 
Currently Varun is working on his new venture , i.e. Generation and trading of carbon credits with the hope to fulfil the career that he wished for, i.e. trading in financial markets. This would help contribute to the reduction of carbon footprints on our earth and help solve the difficulties we face with climate change. A little about what he has got here for the youth is that – the carbon credits would work to offset the rising carbon emissions in the world and would be traded as a non tangible commodity, it'll be served to people as a good investment. 
One life motto that Varun is inspired from and lives by is – 
पश्चात्तापः न, भयं न. 
No regrets, no fear.