Nag Tibba Trek With Camping And Many More Activities
Nagtibba Trek – Best trek for beginners
Nagtibba Trek Start at @ 2000 ₹1299/Only ( Pantwari To Pantwari ) Exclusive Offer
Dehradun To Dehradun @3000 ₹ 2499/only
For Enquiry Call or Whatsapp Us On 8527929714
---
---
Basic Detail
Start Points Dehradun.
Finish Points Dehradun.
Activity Levels Easy.
Start timing 6:30 am.
Categories Trekking & Hiking Outdoor Adventure
---
---
Nagtibba trek nearest from Mussoorie. It is one of the best and easy-moderate treks in Uttarakhand that is reachable so quickly and offers wide ranges views of Himalayan Mountain.
This treks best small holidays & weekend treks for someone arounds Delhi. It is the maximum high peaks Approx 9,915 ft in the Nagtibba trek shivalik ranges of the Uttarakhand Himalayas.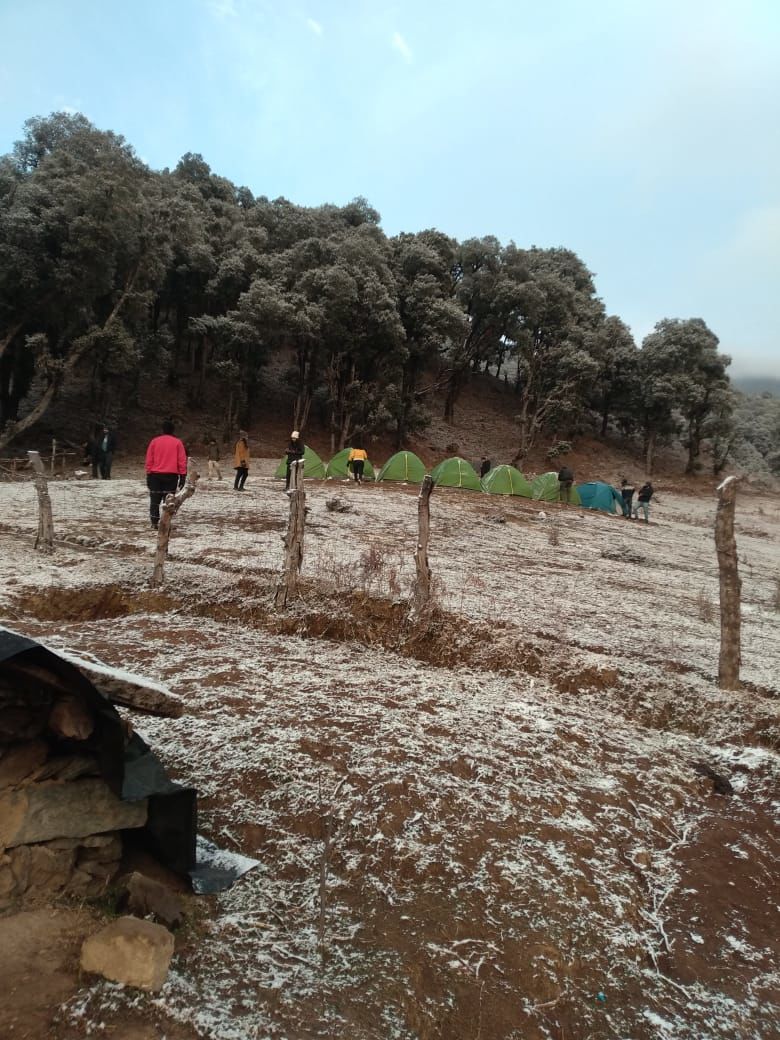 The benefits of Nagtibba trek is that you can reach out to the base camp of the Nag Tibba range via a four-wheeler so that you can able to make a trip to Nag Tibba within weekends.
You go up on one side of the treks & come downhill from a different side, getting to experience a diversity of landscape.
Uttarakhand, famous Like 'Devo Bhumi or The land of Gods' – is a heaven for the nature & adventure lover. The Himalayas foothills are just perfect for camping & trekking. The rocky & greenery beauty of these lofty mountains attracts the tourists from all over the globes.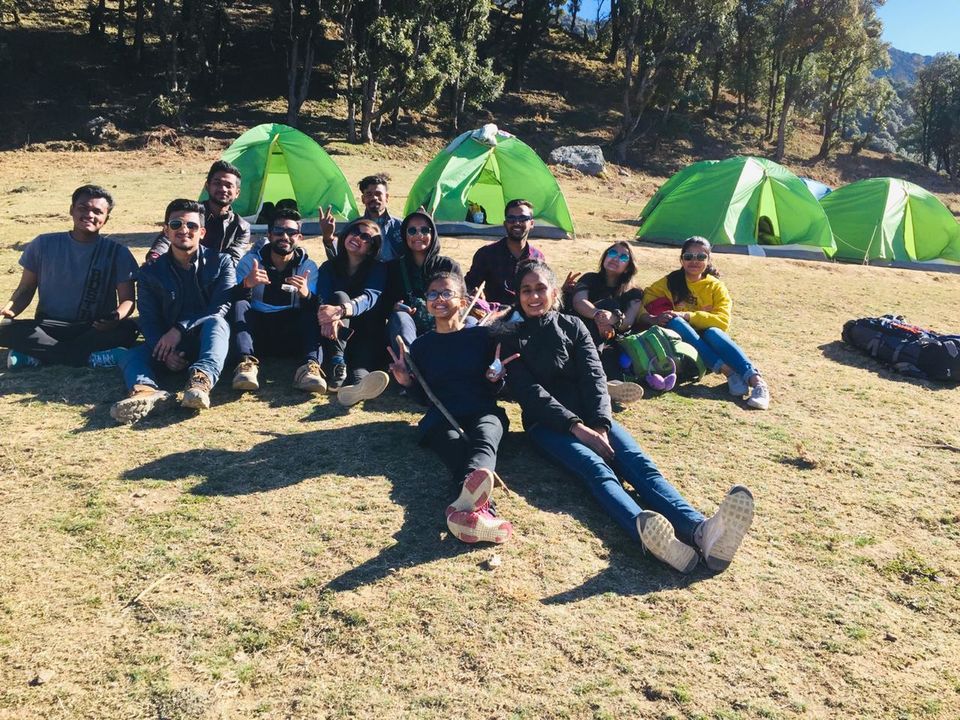 Uttarakhand, Garhwal region is the mostly attractive, situated in the North West part of the Himalaya. It offers all type of exciting treks routes to the trekker from easy to arduous. The Garhwal foot hill offer the great opportunities for the adventure lovers & are full of alluring destinations for trekking.
Are you looking's for trekking in Uttarakhand?
Digital Uttarakhand Offers easy trek of Uttarakhand like Chandershila & Dayara Bugyal to the moderates adventures treks of Pangarchuli, the mysterious lake of Roop Kund, Kauri pass, Dodital, Nanda Devi, Milam Glacier, Auden's Col or the sources of Ganga, to the most demanding treks in Uttarakhand of Nag Tibba Treks, we have all these treks.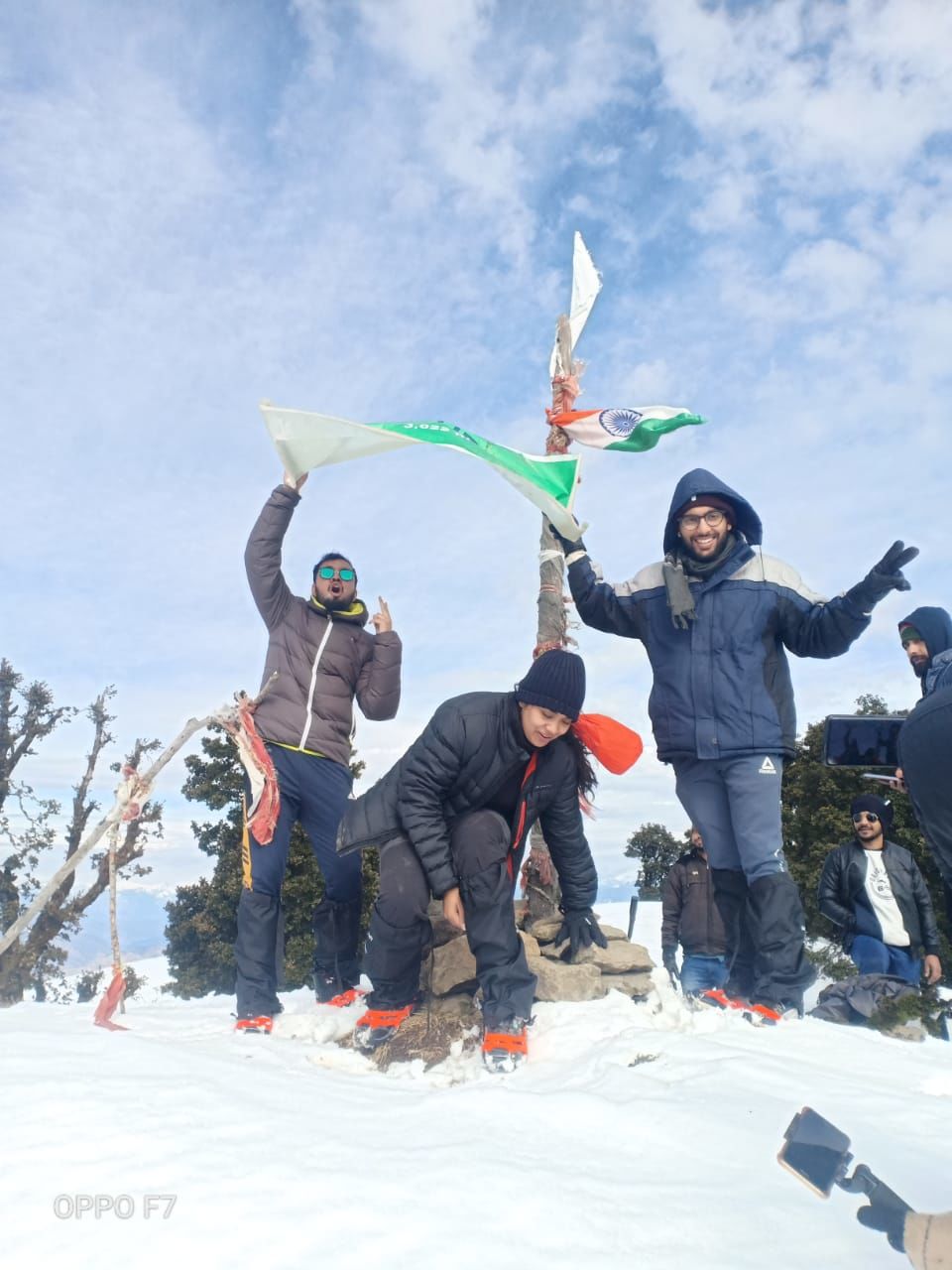 Our USP in adventures sport has made us the prime travel partners & Uttarakhand, the top ideal trekking destination for adventures lover.
BOOK THIS ALSO – Kedarkantha Trek – Best Winter Trek In India
Come on a trip with us & experience for yourself.
Digital uttarakhand NagTibba trekking has the best local mountains expert guides & handpicked local staff/support teams.
We DON'T send TREK LEAD for a trek but experienced & competent local trekking guide(s). Higher numbers of experienced local staff ensures more Enjoyfull & safety on trail.
Trip Overviews:-
Location at a height of 3100 meters, the Nag Tibba trek in Uttarakhand is a perfect initiation for a beginners. The trek offer some amazing up-close view of the Himalayas.
Nagtibba trek Highlight:-
Trek up to 3048 meter Nag Tibba peak and be rewarded with the mesmerizing view.
Experience an amazing sunrise from the campsite & enjoy the beauty of the snow-capped Himalayas.
Embark on a trekking adventures trip and leave with the memory of a lifetime.
Why chose this Nagtibba trek?
Low Batch Requirements: Guaranty of departure for even a single person.
Road Transportations: All road transportations after the reporting point is included in the cost. Trekking groups travels together comfortably.
Tented Accommodations: 2 people per tent throughout the trek. We use a tent from internationally brand Vango Halo 300, weather tested beyond the Europeans standard EN5912.
Nagtibba trek Overviews:-
Nag Tibba Trek is one of the most popular treks in Uttarakhand around Dehradun.
Easily accessible from Delhi NCR, it is an ideal weekends trek. Rising to a height of 3048 meters/ 9,920 feet, Nag Tibba ('Serpent's Peak') is the highest peak in the Lower Himalayan range of the Garhwal.
NagTibba Trekkingh is a year-round trek with snow in the winter months & pleasant weather in the summer season, making it ideal for trekking and camping experiences.
Some of the high Himalayan peaks visible from Nag Tibba are Bandarpoonch, Srikanth, Swargarohini & the Black peaks.
Nag Tibba lies at the foothill of the Garhwal Himalayas, North-East of Mussoorie. The peak owes its name to a Nag Devta temple & in local legends is beleived to be abode of God of Snake.
The ranges of Mussoorie, Vikashnagar, and Bunderpoonch are a view you would not forget! Witness the life of the villagers who dwell under the shades of the great mountains peaks; how they go about their daily life is something worth knowing. Pantwari the starting point of the trekking is situated 56 km from Mussoorie and about 90 km from Dehradun.
Nagtibba trek Itinerary:-
Day 1: Dehradun – Pantwari – Nag Tibba Camps | 95 Kilo meter Drive – 8 Km Treks
The guests will have to report in Dehradun Bus stand/Railway station at around 6:30 am in the morning time.
We begin the day early from Dehradun, this way the guests may avoid the traffic towards Mussoorie and Kempty fall.
After an hour of the journey by road, the guests will reach Pantwari village, our base camp & begin their ascend to Nag Tibba campsites on a marked route.
The trekking trail rises beyond the farms & enters the wild territory. The treks today is easy to moderate & will take 4-5 hour to reach. We reach the campsites by evening to enjoy the beautiful view of the sun setting over the Himalayas. Nag Tibba peaks are clearly visible from here.
The Nag Tibba camping site is filled with freshly fallen mint leaves. These leaves may be used to make a fresh brew of mint tea. Kandali shrubs, a local plants are found here too which after being properly wash can be cooked into a tasty saag (curry).
Dinner would be served at the campsite & we do overnight stay in our tent.
Altitude:– Pantwari (4,642 feet/1,415 meters.) | Nag Tibba Campsites (7,627 ft/2,325 meters.)
Trek Trail:– It is an easy to moderate hike today with gradual climbs. Forest departments has made a loose stone trails which we have to follow.
Day 2:- Nag Tibba Campsites – Nag Tibba Top – Pantwari | 8 Km Treks – 95 Km Drives back to Dehradun.
Rise upto a beautiful morning with amazing view of snow capped peaks & mountains around.
After a breakfast, we start our climbing the Nag Devta temple.
Nag Devta temple is not in too good shape & without a pujari. Local from the region still visits the temple often to pray. Area around the temple is vast & open used as a grazing ground for the cattle.
The trail rise gradually for another 2 hour hike till we reach the Nag Tibba ridge. From here as you gain altitude; there is a distinct changes in vegetation around you. The forest become dense dominated by oaks & rhododendrons.
After spending some time at the summits, the guests follow the trail back to our campsite & after lunch head down to Pantwari village.
The trek down is easy & fast and can be covered in a couple of hour of easy walking.
The guest then proceed onwards to Dehradun by the transports arranged by us.
Altitudes:- Nag Tibba 9920 feet/3,022 meters.
Trek Trails:– Easy to Moderates. It an easy walk toward to peak till steep steep climb to the summits.
Basic Detail
Start Points Dehradun.
Finish Points Dehradun.
Activity Levels Easy.
Start timing 6:30 am.
Categories Trekking & Hiking Outdoor Adventure
Inclusion
Transportations as per the itinerary in a shared vehicles
Transportations from Dehradun & back
Service of an experienced Mountains Guide and Support Staff
Tented accommodations during the trek – twin sharing basis
Camping arrangements (tents, sleeping bags, camping mattress, camping stools, mess tent, toilet tent & First Aid)
All meal (Lunch on Day 1 to Lunch on Day 2)
Porter/Mule for carrying camping equipments & ration.
All permits & forest fee.
Exclusions:
Any types of insurance.
Personal expenses like tip, medicine, phone call
Any transports not mentioned above
Anything's not specified in inclusions.
Important Information's
Total Treks Distance: 16-18-kilo meter.
The children's from 10 -16 years are charged at child rates.
Weather: The nights may be cold, the temperatures is pleasant during the daytimes.
Meals Served on Treks:
Day 1–
Packed lunch (sandwiches, juice, chocolates, one fruits) at Pantwari before treks start.
Maggie & Tea in the evening at the campsites.
Popcorn & soup will be served before dinner.
Early dinner has rice, chapattis, one vegetables, dal, papad and one dessert.
Day 2-
Breakfast of porridge, bread, butter, jam & tea.
Lunch at camps: Dal, vegetables, papad, rice, chapattis.
Essential to Carry for Nag Tibba Treks:
Waterproof Rucksack/Rucksack with rain-covers.
Comfortable Trekking Shoe: Waterproofs, high ankle with good grips.
One Raincoat/Poncho, Wind proofs Jacket/Wind & waterproof pants.
T-shirts/Shirt, 1 Trouser (avoid fitting denim, Capri)
Torch/Head Torch's, Gloves.
Thermal Inner-wear in winter.
Warm Fleece/ woollen sweaters.
Woolen Cap and Socks
Water Bottles.
Identity Cards.
Slipper/Sandal/Floater: Non-slippery.
Personal Toiletries, Toothbrushes and toothpaste.
Sunscreens creams/ Moisturizer/ Lip Balm.
Sunglasses (it must be U/V protected)
Toilet rolls.
Cancellation Policies:-
75% refund if canceled before 3 days.
No refunds after that.
*Advanced payment is non-refundable.
https://www.instagram.com/digitaluttarakhand/
Advocate Author Dr. Manish Das of Supreme Court
Just like the theory of multiple intelligences, there should be a theory of multiple talents. If somebody would devise it then its first contender would be Dr Manish Das, the Director of Supercounsellors, who is the wealthiest personality with as many talents and professional qualities as possible. He is like a protagonist from a social reformist story who is always on a mission to transform society with his constant positive contribution and Author of the book – The Assam Municipal Corporation Act, 2022.
Dr Manish is a Freelance Professional Model, Actor, Dancer, Anchor, Theatre Artist, Performer, Author, Trainer, Social Worker, Artist, Counselor, Musician, Poet, Chess Player, Astro-Palmist, Columnist, and an Advocate at the Supreme Court of India, Different High Courts and Session Courts in India.
Dr Manish, the Director of Supercounsellors and his mother Mrs Rupali Baruah Das, the First lady career Counsellor from North East India run multiple foundations and educational institutes along with Supercounsellors including,
• www.careernewsz.com – for Career Counselling
• www.directadmissionandloan.com – for Career
counselling along with Educational loan assistance for
students with financially weaker backgrounds.
• www.indianoverseas.in – for abroad students
• www.kef360.com – for career counselling with an
online psychometric test.
• www.iipa.in.net – for our own online courses.
• www.supercounsellors.com – for online counselling to
educational-related people.
• www.aig.institute.org.in – for Graphology Institute
• www.iipalawtutorial.institute.org.in – for Law
Coaching.
• www.iiopa.institute.org.in – for International Institute
of Performing Arts.
• www.kef.institute.org.in – for Kulendra Das
Educational Foundation.
• www.indialawtimes.in – for Law News and Articles.
• www.northeastassam24.com – for North East Assam
News.
• www.manishdas.com – an informative site about
Advocate Manish Das.
• www.rupalibaruahdas.com – informative site about
Rupali Baruah Das.
• www.iipa.institute.org.in – for IIPA (NGO)
• www.bandhancity.com – for Northeast Assam's First
Matrimonial.
• www.bandhancity.in – for North East Assam First Matrimonial.
• www.dasandcolawfirm.com – for Any Law matter and
any registration, tax and services. Always choose one
of the North East Assam's oldest Law Firms since
1932.
• www.ice.institute.org.in – for Any Computer Software
and Hardware Courses from Govt. of India and Govt.
of Assam Awarded Intech Computer Education (ICE)
Since 2000.
• www.kefcareers.com – for Any kind of Scholarship and
Career-Related Courses.
• www.gonew.in – for A to Z in Traveling and Unique
Courses and Help in Getting New Courses.
• www.lexnext.in – For A to Z in all your Law-related
needs and solutions.
• www.kefcareer.in – For A to Z in Career Related
Courses.
In this mission of 22 years, Dr Manish has won several accolades and awards including
· The Real Super Heroes Award 2022 from FSIA
· Best Teacher Award Winner of 2021,
· Best NGO Award Winner of 2021,
· Best Educational Counsellor Awardee 2020,
· Best Edupreneur of the year 2020 and many more.
Dr Manish shares, "We have a mission: To educate the next generation which will fulfil our vision to make India a developed country by contributing to the field of
education."
Dr Manish spoke in an interview with insights success for its edition of 'India's 40 Under 40 Brightest Business Leaders.' Let us get educated and counselled from the following highlights of that inspirational discussion.
Sir, please tell us about the saga of your reputed business since its inception.
It was started long back in 2000 by me along with my mother Mrs Rupali Baruah Das. Since then, my role as an educator and counsellor has evolved over the years. And the experience was great because every time we get new listeners, a new environment, different schools and sometimes the same schools. Beyond this, we do a face-toface session with most of the students and try to know their problems and give the best solution by measuring their potential with the psychometric test, questionnaire and different activities where we try to take 360-degree views of the peer group etc.
Indianapolis based DJ and Entrepreneur Iman Tucker set to release first sneaker after the huge success of his apparel brand, Believe Brand Co.
It started off by designing premium faith based tees, hats, hoodies, jackets and various custom goods to wear on stage. As his desire for quality increased so did his vision for a brand.

Now it has transitioned into a luxury brand made to subtly stand out. Famous DJ and Entrepreneur Iman Tucker successfully built a faith based apparel brand named Believe Brand Co. The faith based apparel brand, Believe Brand Co. was brought up with the aim to establish itself as a Christian brand known for quality and a minimalistic style. However, as his desire to design luxury goods grew, he wanted to expand without plastering the traditional Believe Brand marks all over the high-end materials. This was the base for the setting up of Capre – a luxury brand he looks to use his momentum in entrepreneurship to scale.

That is when the vision of his own shoe came to light.
Indianapolis DJ and Entrepreneur, Iman Tucker found new interest in remixing a classic silhouette into a new look for his latest venture. He said, "Releasing a shoe that speaks of what we as a community believe in has always been a dream for us. The vision is to create a clean and simple, yet bold look to a luxury sneaker all stemmed from inspiration."
The idea came up as they discussed making goods from head to toe. "Well what about shoes?" As soon as it was suggested the team bought in and the work started. The team was tasked first with identifying a name for the brand. After toying around with ideas they resorted to a familiar playbook using Tucker's name. Believe Brand's name came from the Farsi to English translation Iman meaning "faith in God" or "Believe." However, this time it wasn't as direct. Born Iman Capre O'Neal Tucker, they looked to his second name "Capre" in lieu of the second brand. Aromanian translation leads to meaning goat.

Of course that was not the final destination.
Popular among American culture is the acronym G.O.A.T. or greatest of all time. In the Christian religion the son of God is referred to as the greatest man to walk the earth.
The team wanted the brand to be a testament to excellence, a luxury brand committed to a unique look and design of mark and materials unmatched to any other brands available in the market.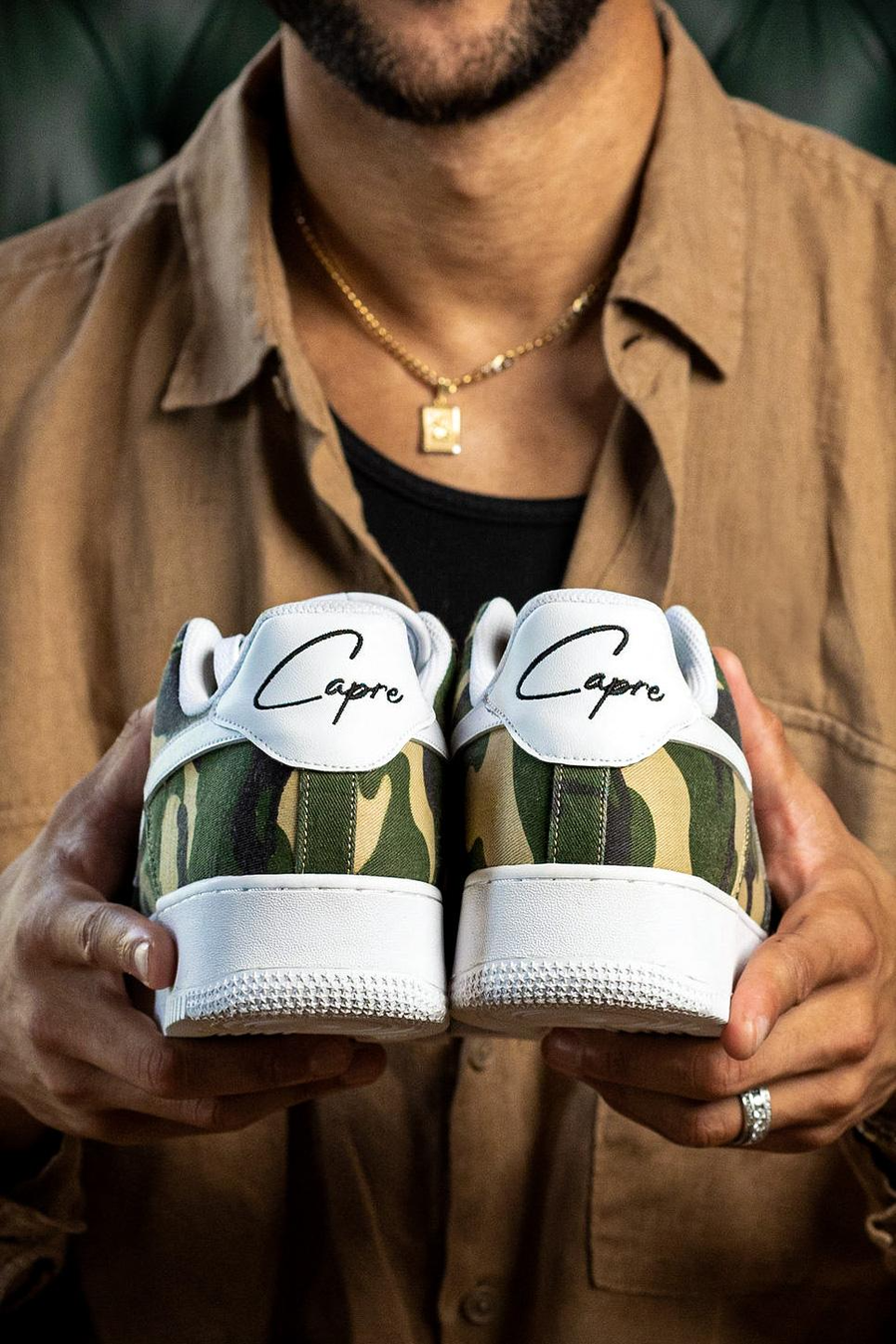 As for the logo, the team wanted to give the main side logo of the shoe something that resonated to something outside of the religion. They discussed "If the son of god is god…who is god? God is love!…we wanted to come up with something related to love." After the logo was finalized, an asymmetrical heart took the forefront of the design made up of two major parts. This was a very big deal for the team, to speak about the comparison. "We often compare our self worth on many factors and we feel smaller than those we look up to. However, it takes everyone to make the full picture, it takes all efforts to bring together the big and small," and that's how the team came up with the iconic heart logo on the side of the shoe.
Iman Tucker plans to release the shoe before the official release of the brand, Capre, which will be an online-only retail brand. The shoe will be available for pre-order from November 2022 while the company aims to release the luxury brand Capre by Q1 of 2023.
CYBER EXPERT MIEET SHAH SOLVES MORE THEN 1500 CYBER CRIME CASES.
In the era of digitalisation there are tons of people of being victimised where Cyber Expert Mieet Shah is helping them with unique solutions towards such crimes. Mieet Shah completed his doctorate in Cybersecurity at his young age and using his expertise in solving various types of cybercrimes and tracking cyber criminals and making justice to the victims of such crime which makes Dr.Shah is one of the leading Cybersecurity Experts in India.
Recently Dr.Shah has created a record by solving more then 1500 cybercrimes successfully. He was recently awarded with "International Fame Award" by bollywood actor Sonu Sood for his remarkable work. Also he had been published in more then 250 national and international media.
We are greatful to have such young and dynamic personality in our country.