Meet Zaveri, Student From IIM Rohtak Launched THE Digineer :- Gujarat's First Digital Marketing And Branding Institute Where Student's Syllabus will be live projects of big indian brands.
Meet Zaveri is one of the youngest and popular personalities known for his branding skill. Currently he is pursuing his Digital Marketing Education from IIM ROHTAK after completing his B.Tech in Mechanical Engineering. His keen interest in branding and entrepreneurship made him establish The Digineer. He strives to provide his clients with a detailed roadmap and step by step guide with greater visibility and reputation. If you are the one who wants to know the process to getting there then The Digineer is the perfect platform and Meet Zaveri is the perfect consultant that can take you to the world of amazement and a journey worth taking. Indeed he is an inspiration for many young budding entrepreneurs who want to pursue their dreams and careers as a personal branding consultant.
Every entrepreneur wants to develop a brand story to stand out in the market and achieve greatness and this becomes possible when you develop a connection with your audience. Things to know, it speaks more about your business and how it can solve the problem of your audience. Sum up your skills, passion, give light to your innovation and tell your audience who you are, what you do and how you can help your audience.
Meet Zaveri is a social Entrepreneur and a passionate leader who began his entrepreneurship journey with his Digital Marketing Company DIGINEER in the year 2021. He is also a personal brand consultant who inspires people to take charge of their own life. At the age of 17 he began his career into public speaking and entrepreneurship. To everyone's surprise in a span of two years he has successfully developed and lead a team of over a thousands of young individuals across the country for their entrepreneurial ventures. He aims to create future leaders and entrepreneurs who can make the world a better place to live in. By far Meet has given more than hundred speeches on Business and personal branding. Besides he has also been a Rotaract speaker for two times. He is Also the Youth Icon of Gujarat. He has taken more than hundred Seminars in College. Not to mention, He is also known as The King of Digital Marketing.
The Digineer India helps individuals and businesses to grow digital and beyond with branding, social media marketing that really helps the businesses to share their brand story and develop a connection with their audience by enabling strong customer engagement, retention and loyalty. Digineer teaches every individuals and businesses how to value themselves and communicate the same to others via social media platforms through strategic planning, Digital marketing and brand marketing.
The Digineer is a platform, an institute and an agency that provides offline courses on Digital marketing and branding. It teaches the budding digital entrepreneurs how to showcase the value simply. The language they use is lucid so that everyone can understand and mainly they highlight on developing strategy that can help in teaching people that how they can stand out in the market with proper digital marketing and branding tools. Needless to say, a personal branding strategy becomes a roadmap for every professional to rise high.
Meet Zaveri with his team works with prime clients of Gujarat as a growth marketing strategist who empowers brands and businesses to achieve next level success, increase in the revenue, elevate their brand names and establish a strong audience base. He has taken personal branding to another level with his creative and entrepreneurship skills. His major clientele includes politicians, influencers, brands, startups, public speakers and diamond merchants from all across the country. The feedback from his clients about the value he brought to them motivates him to do even better. He strongly believes that if one is not born with exceptional charisma then one must learn magical personal branding strategy from a consultant and rise out of nowhere. Zaveri also takes seminars on branding and entrepreneurship for start up. His expertise in the field of branding and marketing at such a young age has not stopped astonishing everyone.
Connect with Meet and his team on www.instagram.com/beingmeetzaveri and www.instagram.com/thedigineer.in. You can also connect with him on LinkedIn.
EditPoint India – One Stop Solution for Photographers & Editors
There are lots of companies in the editing software market, and it's hard to decide which one to choose, especially if you're just starting out as a freelance video editor or photographer. Luckily, we here at EditPoint India know that things can get hectic trying to juggle multiple clients, meet their deadlines, and give them the perfect product they're looking for at an affordable price.
EditPoint India is a Professional Album and Wedding Video Editing, Invitation Software Designing, SFX Xpress, and AlbumPoint 5.0 Softwares. We have highly skilled and experienced video editing professionals who can edit your videos professionally according to your specifications or ideas.
Successful photographers and video creators need the best software and services in order to create world-class videos. This means hiring professionals who will ensure you get only the best album, invitation, and editing software like AlbumPoint 5.0, SFX Express, Edius – X, and Invitations Templates at reasonable prices to help you create your own video or video album that's perfect for your needs. At EditPoint India, we provide the best album, invitation, and editing software along with other required resources such as Editing Classes, Training, and Events.
Why Choose Us?
At EditPoint India, we pride ourselves on being Hyderabad's best album, invitation, and editing software company. We offer Edius X, SFX Xpress, and wedding video editing services that are second to none. Our corporate video editing services are also top-notch. In addition, we offer a number of great discounts and deals, including ORDER DISCOUNT and MONEY RETURN. Plus, our customer support is available 24/7. Furthermore, if you're not satisfied with your purchase for any reason, we'll give you your money back! For all these reasons and more, choose EditPoint India for all your business's needs.
Products:
SFX Xpress
Our SFX software will enable you to create stunning special effects and animations through a simple interface that you can use with ease!
SFX Xpress is a powerful video editing software that photographers and customers can use to create unique videos. The needs demand SFX Xpress of photographers and customers who want to make their events more entertaining.
With our SFX Xpress, it's easy for anyone from beginner-level users all the way up to advanced users who have been using other types of programs before. With its easy-to-use UI, and it only takes a few clicks to produce an amazing video. SFX Xpress's predefined templates make it quick and handy for everyone to create professional-quality videos.
In fact, if you're looking for something better than just another editor, then look no further because this one is definitely worth checking out!
AlbumPoint 5.0
One such advanced yet simple album-making software we provide is AlbumPoint 5.0, which you can use with great ease!
AlbumPoint 5.0 is a sophisticated, one-stop shop for wedding album software that you can easily use.
You may have experienced difficulties while creating an album in the past, but now it has become so much easier with AlbumPoint 5.0! You don't need any prior experience or knowledge of photo editing tools because all you have to do is drag and drop your photos on the interface of this amazing program and then edit them according to your preferences using its various tools like watermarking options etc.
Edius X
The last 20 years have seen a number of developments in the world of nonlinear editing, with Edius Box, Edius Pro and Edius Studio leading the way. However, with Edius X, you can now edit faster without compromising your creativity or productivity. It is supported by a fully redesigned core engine and a modular concept that makes it easy to use.
Edius X was designed specifically for independent filmmakers, video journalists, YouTubers, and other users who need to edit content quickly and efficiently.
How Does It Work?
Starting a new business can be overwhelming, but we make it easy with EditPoint India by your side. We are the leading professional video editing company in Hyderabad and offer SUPPORT 24/7. Plus, we provide FREE SHIPPING on orders.
To get started, simply choose the product you need, and we'll take care of the rest. Our professional experts will manage everything from start to finish so that you can focus on what's important: running your business.
The key to success is doing something you love for someone who loves what you do.
Pricing Plans
At EditPoint India, we offer a variety of pricing plans to fit your needs. Whether you're a professional photographer or just getting started, we have a plan that's right for you. And because we want you to be happy with your purchase, we offer a money-back guarantee if you're not satisfied. With competitive prices and excellent customer service, EditPoint India is a company worth checking out.
So, stop searching! We're the best company around! Our team of experts will provide you with everything you need, from album design and invitations to editing software. Take a look at our products page for more information on what we can do for you. You'll love it here!
Contact Details
If you're looking for the best album, invitation, and editing software company in Hyderabad, then look no further than EditPoint India. We offer a wide range of products and services to help you capture and edit your photos perfectly. Plus, our customer service is outstanding. We offer free shipping on orders, 24/7 support, and a money-back guarantee.
So, what are you waiting for?
Contact EditPoint Products India today!
Link – https://editpointindia.com/
Alam Moinuddin Talks About The Perks Of Living The Laptop Lifestyle
Working from home was a foreign term to me until about three years ago when I became the founder of a company that provides the opportunity of permanently ditching the 9–5, and living the laptop lifestyle.
Covid-19 has changed the world, at least for now. Working from home is compulsory and the norm for the time being. Only if one has a reason not to, can one go to the office, but it is still greatly discouraged. One of the hard parts about working from home is being productive in an environment where we're used to resting.
But when you get used to working from home, you realize that it has many benefits (Thanks to them, I have been more productive), these are the advantages that I have discovered these last two months working from home:
1. Flexible schedule
Something I have learned from working from home is they focus more on results than on working hours. So as long as you do what you must do, it doesn't matter when and how long it takes. This is a good advantage, especially because when you finish something that you think will take you more time, you can focus on other things.
2. No traffic
Everyone hates traffic. I think one of the biggest advantages of working from home is not wasting time on traffic. You can use the traffic time by sleeping more, making a better breakfast, exercising, or doing personal projects.
3. Your office can be anywhere
And I'm not just talking about your room or living room. Remote work allows you to work even from another country as long as you have an internet connection. So being able to work remotely is the perfect excuse to visit other places while still making money (as long as you know how to manage your time).
4. Save money
You save money from Fuel (of course). Working from home has allowed me not to spend gas going to and from an office every day, also, from Breakfast and lunch. I know that you might say that I am consuming more food while being home but buying food that you can prepare at home is much cheaper than eating out every day.
Also when you go out, you are likely to visit more stores and buy more unnecessary things when you see them on your way to work.
5. Eat healthier
You don't have excuses to eat healthier, if you are at home you can buy and prepare healthier food. Something that people usually say when they work in an office is that they don't eat well because they have to eat what they find in street, but working from home you have all the power to change that habit.
6. Avoid office politics
When you work in an office, you must follow certain rules. Some companies require you to dress in a certain way, or even use certain types of hairstyles. Working from home, you can dress and wear whatever you want.
7. Custom environment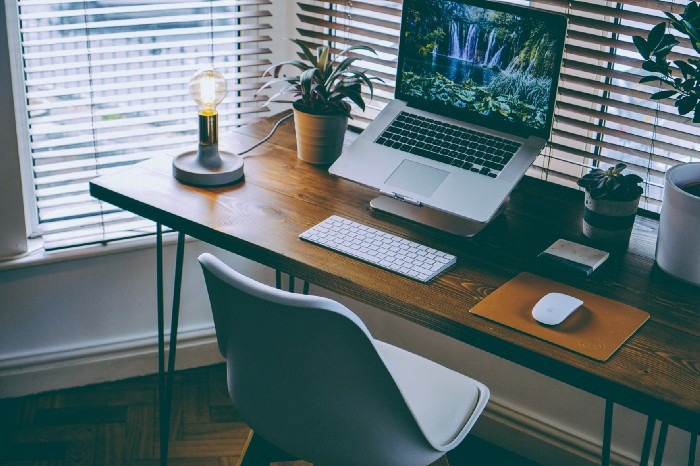 You can create your own workspace. Some offices allow you to customize your desk, but it is not always enough. When you work from home, you can be as creative as you want, you can make a space as comfortable as possible for you.
Who is Alam Moinuddin:
Alam Moinuddin is currently the head and face of Trillionaire E-commerce. A company highly dedicated to helping new, & highly advanced eCommerce entrepreneurs build High-converting & Branded online stores.
To learn more about Alam & the Trillionaire E-commerce Team, head on over to www.trillionaireecommerce.org
Get in Contact with them:
Facebook: facebook.com/alam900
Entrepreneur Tajamul Islam: A Shining gem as CEO of Millionaire Mentors to help  companies build digital brands
Leaders are born to win but one can mark the presence with uniqueness in the crowd. A young handsome personality Mr. Tajamul Islam is an entrepreneur who believes in shining and making other people shine with you.
This great mind took birth on 3 rd July 1997 in Srinagar, Jammu, and Kashmir. While he was studying, earning experience via working in the private sector. He left his job in 2019 ending in December. Then during COVID-19 in 2020, he started searching the scope of development via diversified fields digitally.
The healthy perception helped him to think beyond and he tried his talent through youtube videos. But the success didn't reveal as per the expectations. Time was not supporting him but his desire to cross his limits pushed him to blog. His hardcore efforts despite less revenue made it a good start to his career.
With blogging, he entered the affiliate marketing section and did well in that too. Now. he is having online paid courses too that he is providing to his students. These all actions made him a self-made entrepreneur, who has made an organization that is both conglomerate of independent businesses and a mentor company as "Millionaire Mentors".
Entrepreneurs who plan a lot but the execution phase gets failed due to proper strategy and actions involved in the process and that becomes the drawback of declination in businesses. The CEO of Millionaire Mentors, Mr. Tajamul Islam supports them with result-oriented advice and invests in great people with proven ideas.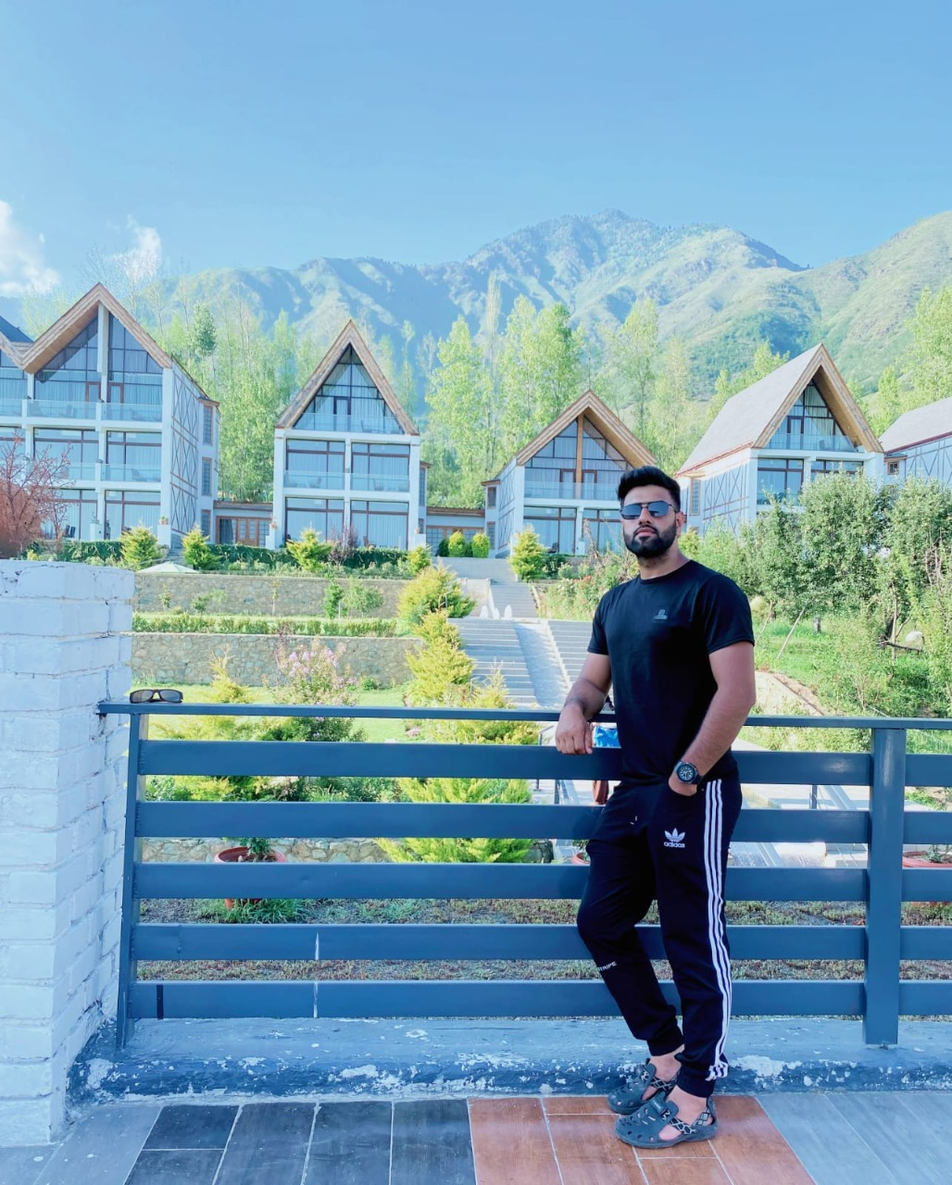 His main focus is to empower companies to scale. The 23 years old CEO of Millionaire Mentors agency helping the companies get their social connections to strengthen to build their brands via micro contents and diverse patterns of story.
The digital marketing field is exploding with his talent without any entrepreneurship course and that shows the effect of his passion for his work. The entrepreneur gained 10.1 K followers on his Instagram account.
His success in the digital marketing field while helping businesses to grow has five traits of entrepreneurship:
Vision– A clear-cut vision helps an entrepreneur to move on. One must identify the why, who, where, and what of their business to get the correct direction to workflow.
Passion – You must be hooked to your business and work with passion to drag success to your doorsteps.
Tenacity– Entrepreneurs must be tough in opposite situations too. Never give up.
Willingness to figure hard– One must recognize the danger involved and the necessity of business and make the strong willpower to boom with confidence.
Confidence– The entrepreneurs must believe in their talent, and hard work and face challenge to overcome with solutions.s
With all such traits, he can run towards the peak of his career ahead with zeal and can be an inspiration to many. Mr.Tajamul Islam has enriched many companies to achieve success but still, it's not over, miles to go ahead!
Instagram link :- https://instagram.com/officialtajamulislam?igshid=YmMyMTA2M2Y=
Twitter link :- https://twitter.com/Tajamulislampro?t=hcSqBb_8E2Mm4jRVW-ibXg&s=09