Creative Audios.in PODCAST": Now WORLD'S TOP 1% MOST POPULAR PODCAST SHOW !
A Show By Ajay Tambe ( Founder | Producer | Creator )
iTunes | Spotify | Amazon music | Gaana
Story :  Ajay Tambe a 23-Year-old Artist Started from Rooftop without any  Podcast Set-up  Using a Simple ANRIOD Device Having Zero Knowledge of Podcasting To NOW A Global Podcast Show – Streaming in 66+ Countries, Available on 50+ Platforms, Collaborating with Global Artists, Created Original International Fiction Pod-Series Collaborating with Artists from 4 Different Countries, Sponsored By International Bestselling Authors Every Week!
Creative audios.in PODCAST
 (@podcastaudios) is Fiction Stories Podcast Show: Collection of World's Best Fiction Stories Written by Great Writers available in Public Domain and Also their own  Original series: "THE ROYAL HEIST".
Stories Released on this Podcast in English & Hindi (Episodes Release Every Week)
Popular Series on the Show :
GLOBAL RANK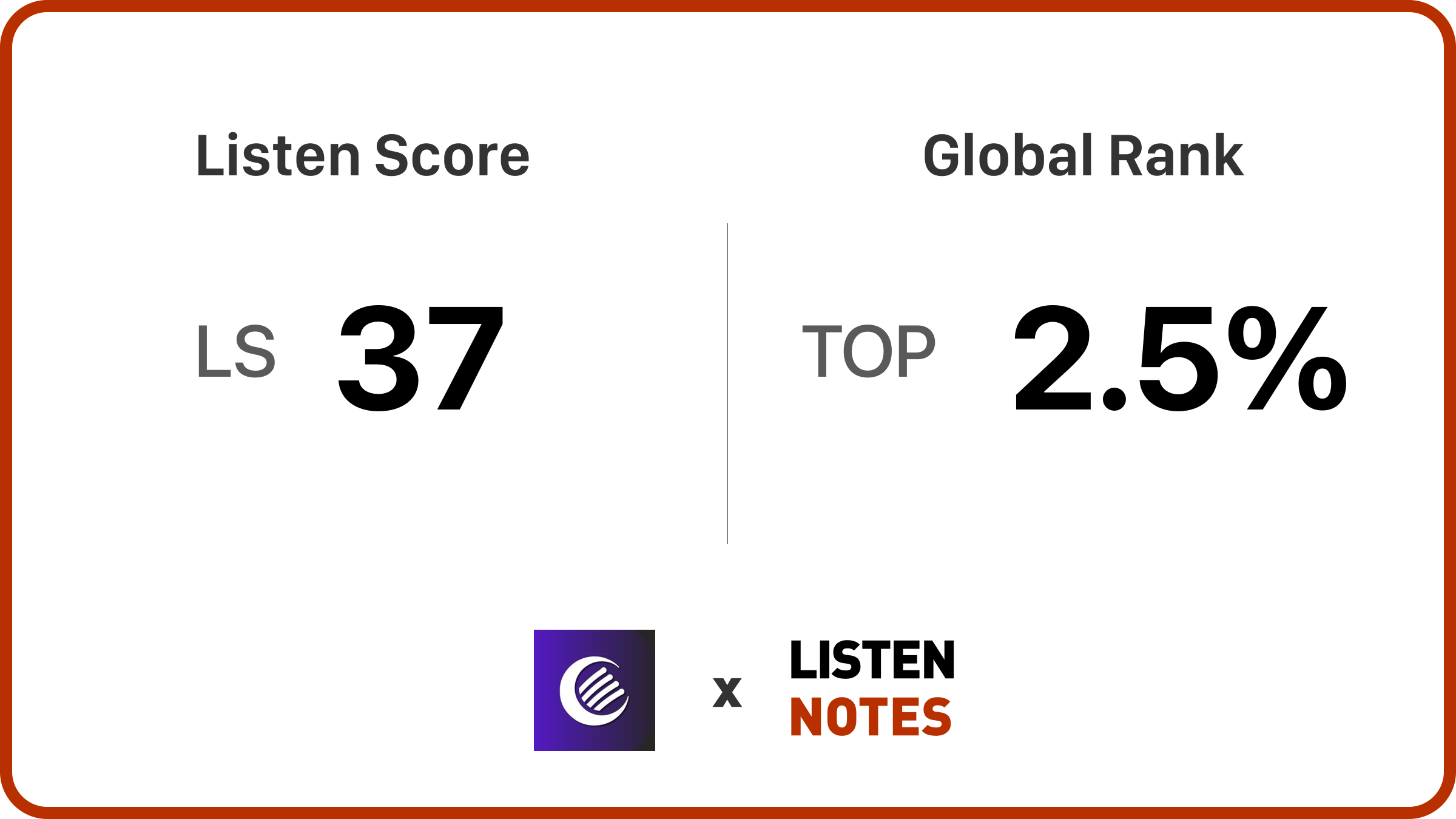 RANKINGS IN TOP 100 BEST PODCAST IN THESE COUNTRIES :
INDIA, GREAT BRITAIN, CANADA, NETHERLANDS, PORTUGAL, JAPAN, UAE, SAUDI ARABIA
 They have 43% of LISTENERS BASE in the USA
Also in Kuku FM's and PLAYER FM's TOP BEST 100 PODCAST 2020 List.
HOT UPDATES ON THE SHOW :
As this Podcast Became World's Top 1% Most Popular Podcast Show, Ajay Took a Decision to Collaborate with (International Artists, Actors, Actresses, Directors, Authors, Writers, Filmmakers, Creators ) As Guest Storytellers and Started – INTERNATIONAL STORYTELLING EVENT
Listen to International Storytelling Series
FOUNDER'S JOURNEY :
 23 Year Old Ajay Tambe is an Actor turned Podcaster. Ajay is a Trained Theatre artist who started his journey as an Actor in Mumbai in 2017 with  Theatre Plays, Short films, and Independent Web series over the time till 2020.
 As of 22nd March 2020 we all know what happened..the whole country went in Lockdown! At that time Ajay was Shooting an Independent web series in Surat, Gujarat which got delayed with the COVID-19 Situation.  He was Stuck in Surat for 60 days alone in the director's flat due to Pandemic Situation, times were hard but he managed to Go back Home across Border in Maharashtra with the help of Fruit Vendors Truck.
After Reaching home Ajay Realised that Things are Going to be more Worse as the Whole Country was Shut Down ! he comes from Small Village 'Salabatpur' in Ahmednagar District, Maharashtra and he knew that he will not be able to work or build his Career for approx 2 years keeping Covid situation in mind but he didn't want to Lose the Rythm as an Actor .. so he started Working on his Voice Skills,  Voice Exercises as a process of his Training part. He started Recoding Stories and Putting them out on Instagram and he was getting an amazing response! Then an Ad Popped in on his Instagram of Anchor. FM changed his Whole World! after that, he Poured all his Efforts 24×7 on building and Growing this Show.
Started from Scratch having Zero Knowledge of the Podcast Industry to now in the Leading Top List of Podcast Globally.
Ajay Now have Two Virtual offices of his Show:  New York and Mumbai
He also wants to Thank His Mentor  Gary Vaynerchuk whose Videos and Guidance helped him in each and every step of his Podcasting Journey! #Garyvee
Listen to Podcast Exclusively Now On :
Apple iTunes | Spotify | Amazon music | Gaana
Be a Part of The Family :
Spider Tanks (SILK): A Play2Earn Gaming Ecosystem of NFTs, Players, and Developers
What are Spider Tanks and what role does SILK token play?
Spider Tanks is a Play2Earn ecological network of NFT holders, players, and game developers. Players can earn Victory Points by playing Spider Tanks matches, buying and selling game equipment NFTs, and exchanging Victory Points from the game for SILK REWARDS. This PvP brawler game allows players to enjoy multiple levels of ownership, including Tanks and Weapons, Battlefield Maps, or even Factories and Planets.
SILK is the game's official reward token. SILK is an ERC-20 token from Gala Games and GAMEDIA's new tank battle esports Spider Tanks. It can be earned by participating and winning Spider Tank games, as well as becoming a Node and taking part in other products within the project's ecosystem. The distribution of SILK will be divided into two parts, one part will be distributed to NFT players and F2P players. The other part is distributed to planetary node operators, map owners, Gala and Gamedia members, and founder nodes. These two parts have different proportions. For more details, check out Spider Tanks whitepaper.
SILK Token Overviews:
Token Name: SILK
Total Supply: 4,419,812.76666353 SILK
Coinstore.com List SILK:
Trading Pair: SILK/USDT
Trade Time: 01 November 12:00, 2022 (SGT)
Withdrawal Time: 01 November 12:00, 2022 (SGT)
What are the ways to swap VICTORY POINTS with SILK REWARDS?
SILK will always be the only token in the Spider Tank ecosystem, and the total amount of SILK tokens within the system is fixed. SILK is distributed through a daily settlement system. Distribution depends on the ratio of victory points to SILK for the day. The ratio is determined by the current cumulative mint and total burn of the day. The long-term relationship of the Victory Point-to-SILK ratio and circulating supply is shown in the graph below:
NFT Player Victory Point-to-SILK: Owners and Captains' Victory Point allocation occurs with each win throughout the day based on replacement allowances and is calculated independently based on the attributes of each Weapon or Body.
Planetary Node Operator Point-to-SILK: The planetary nodes will be the backbone of the Spider Tank. They will make sure the system server is up and running for various matches. Therefore, the rewards for planetary node operators will come from the SILK non-replacement allowance, which is determined based on the number of games held on the day and the size of the total workload.
Map Owners Victory Point-to-SILK: The SILK distribution of Maps will depend on the number of games hosted by Maps. Map rewards will depend on the size of daily non-replacement allowance and the total number of Victory Points issued that day.
What are the utilities of SILK REWARDS?
Increased Victory Point Potential: SILK held is not used up in any way and can continue to power the player's rewards-generating ability as long as they continue to hold it.
Improve Your NFTs: SILK can be used to buy Components and Arachnium needed to upgrade your Tank Parts. Upgraded Tank Part NFTs are more powerful and can earn more VP from each win.
Maximum Available Victory Points: There is no limit to the possibility of earning Victory Points in a day. However, certain factors will affect the difficulty of accumulating Victory Points. For details, please refer to the project white paper.
About Coinstore.com
Founded in 2020 by well-experienced Fintech professionals from some of the most renowned crypto exchanges, Coinstore.com has amassed over 180 employees worldwide, serving more than 1.8M registered users in 175 countries. Coinstore.com provides global users with speedy, smooth, and secure cryptocurrency trading services, derivative business, OTC services, and NFT services.
As a leading global provider of financial infrastructure and technology in the field of crypto economy, Coinstore.com aims to become the preferred cryptocurrency trading platform and digital service provider worldwide.
Coinstore.com Social Media
Website | Twitter | Discord | Telegram Discussion Group
Instagram | Youtube | TikTok | Facebook | Medium
Namya Foundation organises a brilliant event of ' India's Top 20 Prestigious Artist's Award'
ITPAA nominations started in October and got 50+ nominations throughout Asia.
From the 50+ nominations, the Selection Committee has selected the Top 20 Most Prestigious Artist's Award from the different professions & communities. The show organiser was Puja Kumari & Nikita Mukherjee.
Namya Foundation organised this event to appreciate and recognise the talented people among us who are immensely brilliant in their own fields. People just need the right platform to showcase the jewel of talent they possess. We are providing them the appropriate platform to felicitate them and make them know their worth.
The Top 20 Eminent artists of India Are
𝟙. 𝔸𝕟𝕨𝕖𝕤𝕙𝕒 ℝ𝕒𝕥𝕙
𝟚. ℝ𝕖𝕖𝕟𝕒 𝕜𝕦𝕞𝕒𝕣𝕚
𝟛. ℍ𝕤𝕝
𝟜. 𝕁𝕦𝕟𝕒𝕚𝕕 𝔸𝕤𝕣𝕒𝕗
𝟝. ℙ𝕣𝕒𝕥𝕙𝕚𝕞𝕒 ℝ𝕒𝕠 𝔾
𝟞. 𝔹𝕚𝕥𝕥𝕙𝕖𝕝 𝔸𝕘𝕣𝕒𝕨𝕒𝕝𝕒
𝟟. 𝕊𝕦𝕡𝕣𝕚𝕪𝕒
𝟠. ℝ 𝕤𝕣𝕖𝕖 𝕍𝕒𝕣𝕤𝕙𝕚𝕟𝕚
𝟡. 𝕄𝕒𝕪𝕒𝕒 𝕊 ℍ
𝟙𝟘. 𝔻𝕣. 𝔸𝕒𝕣𝕥𝕚 𝕔𝕙𝕒𝕥𝕦𝕣𝕧𝕖𝕕𝕚
𝟙𝟙. 𝕂𝕚𝕣𝕒𝕟 𝕄
𝟙𝟚. 𝕊𝕦𝕡𝕣𝕚𝕪𝕒 𝕊𝕙𝕣𝕚𝕧𝕒𝕤𝕥𝕒𝕧𝕒
𝟙𝟛. 𝕊𝕒𝕕𝕒𝕗 𝕎𝕒𝕤𝕖𝕖𝕞
𝟙𝟜. 𝕌𝕡𝕒𝕤𝕒𝕟𝕒 𝕊𝕙𝕒𝕣𝕞𝕒
𝟙𝟝. 𝕄𝕠𝕟𝕚𝕜𝕒 𝕞𝕒𝕟𝕛𝕚 ℙ𝕒𝕥𝕖𝕝
𝟙𝟞. ℕ𝕚𝕧𝕖𝕕𝕚𝕥𝕒 𝔻𝕒𝕟𝕘
𝟙𝟟. 𝔸𝕟𝕜𝕚𝕥 𝕊𝕒𝕣𝕒𝕗
𝟙𝟠. 𝕄𝕒𝕟𝕚𝕤𝕙𝕒 𝕁𝕒𝕚𝕤𝕨𝕒𝕝
𝟙𝟡. 𝕊𝕒𝕟𝕚𝕒 𝕄𝕚𝕣𝕫𝕒
𝟚𝟘. ℙ𝕦𝕛𝕒𝕣𝕛𝕚𝕥𝕒 𝕊𝕒𝕣𝕜𝕒𝕣
ANWESHA RATH
Anwesha rath is a part of a middle class family doing her graduation in integrated b. Sc + b. Ed  belong from a small but a popular town Jamsedpur. She is a junior writer, of 19 years but written more than 500 poems  today whatever she is all because of her parents gift and for their motivation and encouragement that all matters for her. She is here because of her elder's blessings. She might  belong from a small town or middle class family but dreams huge.
Her quote is – See dream, make planning, work on it, no one can stop u to became  successful.
REENA KUMARI
Reena Kumari is a resident of Begusarai district of Bihar. Her education has been done from Jawahar Navodaya Vidyalaya Begusarai. Since childhood, she likes to give interest in writing and writing poetry. She presents poetry in a way that feels belonging. Yes.. can feel the struggle of life. Every poem she wrote, when a reader reads that poem, they feel that they are feeling their life story. Those who express the story of their life in brief description are considered as poetry.
HSL
Harishreelatha S. is from Tamilnadu. She uses her pen name Hsl because she thinks this name is somewhat sentimentally lucky to her. Currently she is pursuing physics degree. Writing is her passion always. She have dreamt of being a official writer to any of the magazines or movies or serials. One is achieved and rest of the two may happen in future she hopes.
JUNAID ASRAF
Junaid Ashraf Kutay, an emerging poet & writer from a small village of Anantnag namely Issoo.He's currently pursuing his bachelors in English Honours. He mainly spends his time writing & focusing upon his future goals. Since childhood, he never rejected or ran from the challenges that came in his path. He had the enthusiasm of facing the hurdles and bringing a fruitful outcome from them. Currently, He has Co-authored several beautiful Anthologies including "Your Happy Place","Euphoria Poetry Collection" & many more. He found words as the medium of expressing the perspective of
how he saw the world and the society. He mainly writes about the natural elements and sometimes about his own experiences
PRATHIMA RAO G
Prathima Rao G is a student who is currently pursuing her masters along with her work doing along in an IT Firm. She is also an artist and a writer otherwise. "She ultimately became himself" was published a year back, this book is being her second love. On spending most of her teenage years in writing and journaling, she has a goof hold on her pen. Apart from participating in various anthologies and competitions, she cultivates and appreciates numerous art forms. Prathima is an introvert and feels that penning her thoughts can express her feelings in a better way.
BITTHEL AGRAWALA
His name is Bitthel Agrawala. The writer is born and brought up in Malda, West Bengal, completed std.10 from North Point English Academy, Malda,  completed std.XII from Delhi Public School, Megacity. Currently persuing BBA from SMIT,Sikkim. Writing, singing, creativity and Art is major interest field.
He loves to learn about different cultures, travel and family.
Looking forward to grow and develop along with the rural sector of society and bring out the hidden stories for the world.
SUPRIYA
Supriya is from Chhattisgarh INDIA, 24 years old!! 28 November 97s!!completed her Graduation in BIOTECHNOLOGY (Research field) from Chhattisgarh. She is passionate about  dancing, listening music, writing her thoughts,studying, travelling, playing Casio little bit, drawing and making creative things,dressing herself etc. She is fond of reading because it makes her feel she is travelling without moving her feet. She is a simple girl who believes in hard work.
R SREE VARSHINI
Sree Varshini loves to write poems , short stories and quotes . She have been a co author under 400 anthologies , including 150 international anthologies. She have won Best English Writer Award for 5 times from 2021_2022. Recently , she won 1st prize  in Inter National Writing Contest 2022  among 3500 participants . Won 21st best women writer Award and 21st Century Emily Dickenson Award. Published 3 solo poetry books…
FOLIAGE TWEEKS _ Published under Life world Community Publication
YOUNG SPROUTS _
Published under The Writing Ethics Publication
THOUGHTS OF LITERARIAN _ Published under The Opus Collosium Publication
Also she have won many prestigious awards like…All India Best Writer Award, Indestructible Writer Award, Writer's Ink Awards, Sparkling Scribbler Award, Meritorious Star Award, and Jackhi's Gold Star Award…
MAYAA S H
Mayaa SH is driven by passion to write and compose. She has love for grammar and mental health awareness by engaging in talk as remedial navigation through any situation. She always tries to look for ways to merge the two. She is an avid enthusiast for the three C's : Character , Charisma  and Chivalry.
Be it, writing; debating or counselling; she makes sure to dedicate time to every such field wherein the reach is extensive and dedicated towards people in order to make her dreams reach countless souls.
She is a voracious reader and loves to spend time with her pets.
Other than writing, she loves sketching, which actually introduced her to convert her ideas into writing poems. She also likes to listen to acoustic and blues music, and love to introduce people to make their dreams come true by counselling. Being an absolute homebody at heart, yet extroverted, she often fantasies herself as a TEDx Speaker inspiring millions of women all across the globe to live their dreams.
DR. AARTI CHATURVEDI
Dr. Aarti Chaturvedi loves her profession as microbiologist and she have 2 beautiful kids.
KIRAN M
Kiran have completed his B.Com (PA) Graduate. Currently he is working as Full Stack Developer Trainer. He has trained more than 500 students and help them to place in  MNC's. He is also running 6 Starts-up. He have started his writings at age of 15. He have Co-Authored in 85+ Books, Authored  for 5 Books, Authored for 4 Published Solo Books and 5 on going Solo Books. He is also Authored 6 Academic Books. He  wrote many poems , quotes, in Hindi, Tamil, English.
SUPRIYA SHRIVASTAVA
Supriya Srivastava, born on January 26th,1995 in Gorakhpur ( Up), she loves penning down her thoughts and her emotions so she started her writing career since July 20th,2022, she have done one book as a solo author and one as a compiler, she have co-authored in more than 30 anthologies with various publication.
SADAF WASSEM
Sadaf Waseem is a research scholar. She did her Masters in Criminal law.
UPASANA SHARMA
Upasana Sarma ,is an young entrepreneur ,influencer and Artist from Assam,India.She is the CEO of U.S Art Gallery and Bright star international book of record.She is an multi tasking women with more than 20+ awards and 7 international records.
MONIKA MANJI PATEL
Monika  Manji Patel is a Chef / Teacher / Event Organizer / Entrepreneur. She is the
Owner Of Monika's Fun Food Recipes.
Certified Chef from American Hotel & Lodging Institute.
She have done M.Com/B.Ed applied for PhD and G.Set exams.
NIVEDITA DANG
Nivedita Dang have completed her masters in Zoology from Ranchi University, Ranchi, Jharkhand and Masters in Journalism and Mass communication from Birla Global University, Bhubaneswar. She have co-authored four books named 'The Confused Mind', 'What God taught me in 2021', 'When it feels right' and 'Essence of Life'. All of them published in 2022. Besides, being a writer she is a song writer and composer with a youtube channel 'Worship Warriors'. She is UGC NET qualified and intends to pursue PhD in future. She believes hard work and dedication are the stepping stones to success.
ANKIT SARAF
Ankit Saraf lives in Bihar, he saw a dream where he wants to become a successful person..
MANISHA JAISWAL
Manisha Jaiswal is currently working in Genpact India Pvt.Ltd. hailing from the northern part of West Bengal (howrah)
She reads, writes, at times on her Leisure time. She has a questionable mind. Her Inspirations are her
Parents Mr.Manoj Jaiswal(father) and Asha Jaiswal(mother).
SANIA MIRZA
Sania Mirza is 19 years old, she is a person with infinite and limitless dreams and passion…
PUJARJITA SARKAR
Pujarjita Sarkar, is an eighteen year-old, first year BTech student from Kolkata. She have been battling clinical depression and PCOS since the time she was just fifteen. Since she was thrown into a whirlpool of tragic and horrific experiences and feelings at such a tender age, on the bright side, she learned a plethora of vital life lessons which helped her get her power back, which she had lost. It was during that time that reading books, became her escape from the pain. And from that day onwards, she decided to use her love for writing, for expressing her feelings and radiating as much positivity, motivation and empowerment as possible, in the form of poems and short stories.
Instagram id :-
https://instagram.com/namya_foundation?igshid=YmMyMTA2M2Y=
https://instagram.com/namya_magazine?igshid=YmMyMTA2M2Y=
Gmail :- [email protected] or [email protected]
Mrs India International Queen 2022 won by remarkable women that prove true to be "Beauty with Brains"
Mrs India International Queen 2022, one of the biggest beauty pageants for married women in India, has attracted a huge following with its theme of "Be Strong, Be Confident, Be You!!!"  Married women from various nations, Australia, United States of America, South Africa and United Kingdom joined those from India in the Grand Finale of Mrs India International Queen 2022 from 5th to 8th November 2022 at The Leela Ambience Convention Hotel Delhi. Famous Bollywood Star, Ms. Neelam Kothari Soni along with Mr. Rohit Khandelwal, Mr. World 2016 and Mrs. Ankita Saroha, Director of Mrs India International Queen crowned the winners of Mrs India International Queen 2022 on 7th Nov 2022 at The Leela Ambience Convention Hotel Delhi. The event has been really successful and inspiring towards the journey of Empowering Women and promoting Indian Culture globally.
The winners received Rs. 1 lac in prize money in addition to widespread national and international media coverage. However, the contestants who won also received wonderful presents and opportunities. Mrs. Pallavi Zadkar Tandon from Mumbai is the winner of Mrs India International Queen 2022 and she received a cheque of Rs 1 Lac. Mrs. Madhura Somashekar from United States of America won Mrs India International Queen 2022 1st Runner Up and received Rs 50000 in prize money, while Mrs. Manasa Dhanalakshmi from Hyderabad won Mrs India International Queen 2022 2nd Runner Up and received Rs 25000 in prize money. Mrs. Parul Sharma from Australia is the winner of Classic Mrs India International Queen 2022 and received Rs. 1 Lac in prize money. Dr. Snehal Deshpande from Mumbai won Classic Mrs India International Queen 2022 1st Runner Up and received Rs. 50000 in prize money, while Mrs. Aditi Taneja of Gurugram won Classic Mrs India International Queen 2022 2nd Runner Up and received Rs.25000 in prize money.
The four-day event was planned by MIIQ's director and founder, Mrs. Ankita Saroha, to provide women a platform to showcase their talent and abilities. Ever since its inception, the event has been perenially winning the hearts of the audience by the women that participate or attend the event. All the participants were groomed and trained by international experts for three days, and in the Grand Finale, they were judged based on how they performed in the various rounds. The event had various rounds, including introduction, talent, interview, traditional wear, and evening wear round.
The grand finale of Mrs India International Queen 2022 was judged by Mr. Rohit Khandelwal- Mr. World 2016, Mrs. Ankita Saroha- Director of Mrs India International Queen, Dr. Jyotsana Chadha- Winner of Mrs India International Queen 2021, Mrs. Sharmistha Das Dey- Winner of Classic Mrs India International Queen 2021, Mrs. Shipra Sharma, Mrs India International Queen 2021 1st Runner Up,  Mrs. Sonali Sherry- Celebrity Makeup Artist, Mrs. Manju Upadhyay- Winner of Classic Mrs India International Queen 2020 and Mrs. Upaasana Kalia- Winner of Mrs India International Queen 2020.
Portraits by Vedant is the Official Photographer and Videographer for Mrs India International Queen 2022.The makeup at the event was sponsored by Rajshree Makeup Studio & Academy. The Official Fashion Director and Choreographer involved was Mr. Shie Lobo and the event was hosted by renowned Emcee Mr. Debojyoti Dasgupta. Sensei Ashok Darda was the self-defense trainer, Mr. Vipin Gaur from VG Studios was the Celebrity Fashion Photographer, also Dr. Zahida Johal, director of ZSmile London sponsored the event along with Kanshi Tv and Kismat Tv from United Kingdom, and the beauty & wellness sessions were organized by Dr. Soni Nanda, the Dermatologist & Aesthetician from Ojas Skin Care Noida, Delhi.
The event also witnessed a lot of subtitle winners that included Mrs India Fabulous 2022 won by Mrs. Manjari Vidulkar, Mrs India Fashion Icon 2022 won by Dr. Monica Saini, Mrs India Graceful 2022 won by Mrs. Manasa Dhanalakshmi, Mrs India Inspiring 2022 won by Mrs. Geetha Rajakumar, Mrs India Beautiful Smile 2022 won by Mrs. Pallavi Zadkar Tandon, Mrs India Popularity Queen 2022 & Mrs India Vivacious 2022 won by Dr. Biraj Thakker, Mrs India Diligent 2022 won by Mrs. Deepti Kalra, Mrs India Adorable 2022 won by Mrs. Amruta Damey Bhuse, Mrs India Courageous 2022 won by Mrs. Sudeshna Bandyopadhyay, Mrs India Charismatic 2022 won by Mrs. Malarvizhi Maheshwaran, Mrs India Gorgeous 2022 won by Mrs. Deblina Sarkar, Mrs India Brilliant 2022 won by Mrs. Aditi Taneja, Mrs India Best Rampwalk 2022 won by Mrs. Pallavi Kumar, Mrs India Goodness Ambassador 2022 won by Dr. Snehal Deshpande, Mrs India Tenacious 2022 won by Mrs. Vandana Dua, Mrs India Congeniality 2022 won by Mrs. Mamta Mohan Singh, Mrs India Perfectionist 2022 won by Mrs. Parul Sharma, Mrs India Sparkling 2022 won by Mrs. Alta Sharma, Mrs India Charming 2022 won by Mrs. Rekha Chauhan, Mrs India Glamorous 2022 won by Mrs. Saroja Naidu, Mrs India Spectacular 2022 won by Mrs. Leena Agarwal, Mrs India Alluring 2022 won by Mrs. Swathi Lingaraj, Mrs India Exquisite 2022 won by Mrs. Priyanka Jain, Mrs India Renaissance 2022 won Mrs. Pragati Saxena, Mrs India Ravishing 2022 won by Mrs. Sukriti Dhingra, Mrs India Photogenic 2022 won by Mrs. Teena Chandola, Mrs India Talented 2022 won by Mrs. Madhura Somashekar, Mrs India Elegant 2022 won by Mrs. Geena Sandhu, Mrs India Intelligent 2022 won by Dr. Neelu Khurana and Mrs India Sensational 2022 won by Mrs. Kalpana Dua.
The primary reason Mrs India International Queen was established was to uplift the society and act as a role model for the rest of the world. It is a platform where married ladies from all over the world may network and gain exposure from other nations. A platform for showcasing your talents, pursuing your goals, and inspiring others. The founder believes that she is here to provide you with a life-altering experience as well as the joy and happiness that come with earning a crown, with the thought that each lady is special and unique in her own way. The pageant also has no restrictions on an aspiring and deserving candidate. Overall, pageants show off the exceptional talent, beauty, and service that women all around the world are capable of."