Creative Audios.in PODCAST": Now WORLD'S TOP 1% MOST POPULAR PODCAST SHOW !
A Show By Ajay Tambe ( Founder | Producer | Creator )
iTunes | Spotify | Amazon music | Gaana
Story :  Ajay Tambe a 23-Year-old Artist Started from Rooftop without any  Podcast Set-up  Using a Simple ANRIOD Device Having Zero Knowledge of Podcasting To NOW A Global Podcast Show – Streaming in 66+ Countries, Available on 50+ Platforms, Collaborating with Global Artists, Created Original International Fiction Pod-Series Collaborating with Artists from 4 Different Countries, Sponsored By International Bestselling Authors Every Week!
Creative audios.in PODCAST
 (@podcastaudios) is Fiction Stories Podcast Show: Collection of World's Best Fiction Stories Written by Great Writers available in Public Domain and Also their own  Original series: "THE ROYAL HEIST".
Stories Released on this Podcast in English & Hindi (Episodes Release Every Week)
Popular Series on the Show :
GLOBAL RANK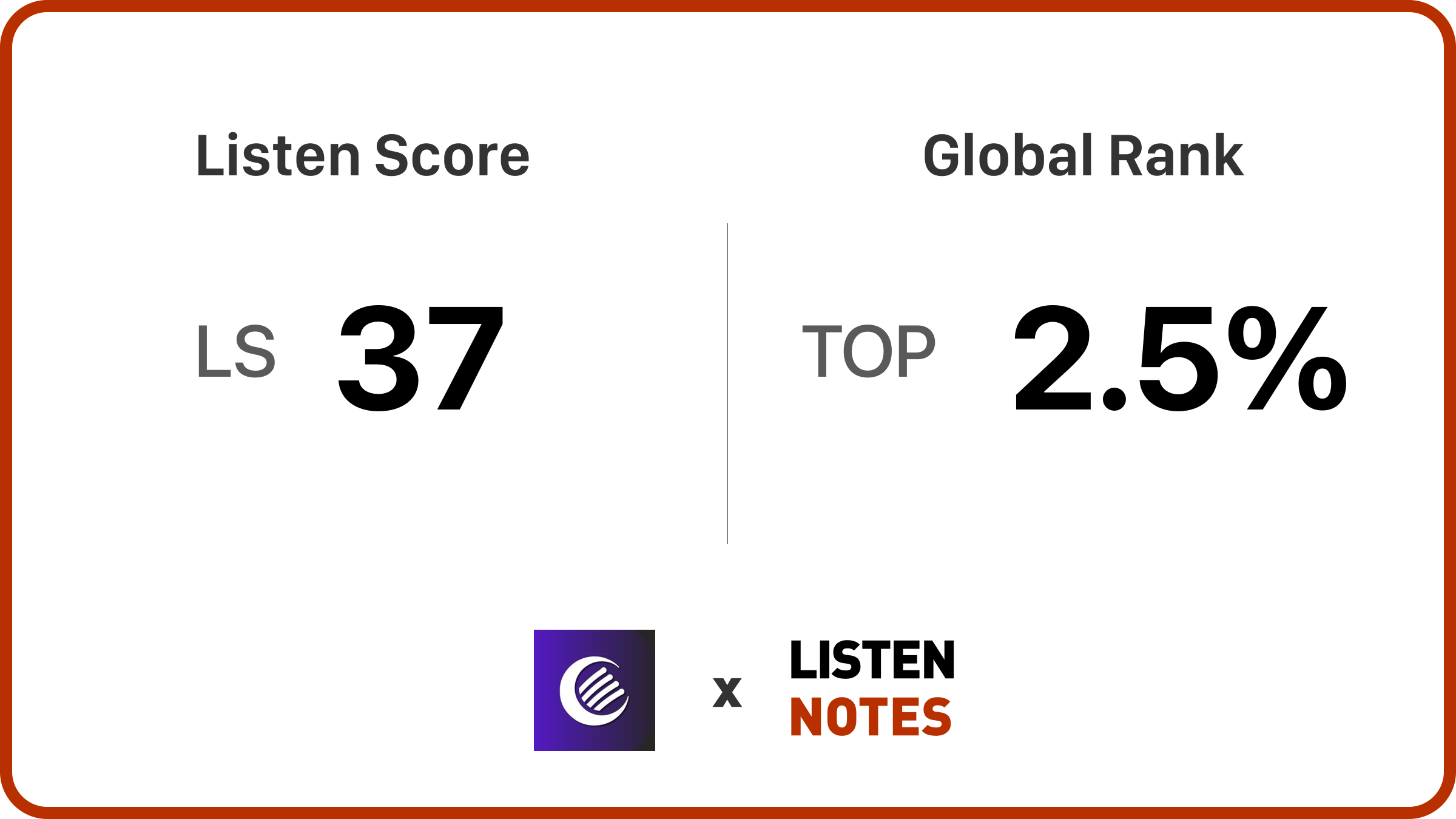 RANKINGS IN TOP 100 BEST PODCAST IN THESE COUNTRIES :
INDIA, GREAT BRITAIN, CANADA, NETHERLANDS, PORTUGAL, JAPAN, UAE, SAUDI ARABIA
 They have 43% of LISTENERS BASE in the USA
Also in Kuku FM's and PLAYER FM's TOP BEST 100 PODCAST 2020 List.
HOT UPDATES ON THE SHOW :
As this Podcast Became World's Top 1% Most Popular Podcast Show, Ajay Took a Decision to Collaborate with (International Artists, Actors, Actresses, Directors, Authors, Writers, Filmmakers, Creators ) As Guest Storytellers and Started – INTERNATIONAL STORYTELLING EVENT
Listen to International Storytelling Series
FOUNDER'S JOURNEY :
 23 Year Old Ajay Tambe is an Actor turned Podcaster. Ajay is a Trained Theatre artist who started his journey as an Actor in Mumbai in 2017 with  Theatre Plays, Short films, and Independent Web series over the time till 2020.
 As of 22nd March 2020 we all know what happened..the whole country went in Lockdown! At that time Ajay was Shooting an Independent web series in Surat, Gujarat which got delayed with the COVID-19 Situation.  He was Stuck in Surat for 60 days alone in the director's flat due to Pandemic Situation, times were hard but he managed to Go back Home across Border in Maharashtra with the help of Fruit Vendors Truck.
After Reaching home Ajay Realised that Things are Going to be more Worse as the Whole Country was Shut Down ! he comes from Small Village 'Salabatpur' in Ahmednagar District, Maharashtra and he knew that he will not be able to work or build his Career for approx 2 years keeping Covid situation in mind but he didn't want to Lose the Rythm as an Actor .. so he started Working on his Voice Skills,  Voice Exercises as a process of his Training part. He started Recoding Stories and Putting them out on Instagram and he was getting an amazing response! Then an Ad Popped in on his Instagram of Anchor. FM changed his Whole World! after that, he Poured all his Efforts 24×7 on building and Growing this Show.
Started from Scratch having Zero Knowledge of the Podcast Industry to now in the Leading Top List of Podcast Globally.
Ajay Now have Two Virtual offices of his Show:  New York and Mumbai
He also wants to Thank His Mentor  Gary Vaynerchuk whose Videos and Guidance helped him in each and every step of his Podcasting Journey! #Garyvee
Listen to Podcast Exclusively Now On :
Apple iTunes | Spotify | Amazon music | Gaana
Be a Part of The Family :
CYBER EXPERT MIEET SHAH SOLVES MORE THEN 1500 CYBER CRIME CASES.
In the era of digitalisation there are tons of people of being victimised where Cyber Expert Mieet Shah is helping them with unique solutions towards such crimes. Mieet Shah completed his doctorate in Cybersecurity at his young age and using his expertise in solving various types of cybercrimes and tracking cyber criminals and making justice to the victims of such crime which makes Dr.Shah is one of the leading Cybersecurity Experts in India.
Recently Dr.Shah has created a record by solving more then 1500 cybercrimes successfully. He was recently awarded with "International Fame Award" by bollywood actor Sonu Sood for his remarkable work. Also he had been published in more then 250 national and international media.
We are greatful to have such young and dynamic personality in our country.
Empowering Plus Magazine staunts to be the talk of the town with "Empowering Award 2022"
It is not an alienated fact that Body diversities that women possess was something that was rarely made a focal point in the fashion spreads and advertising sector. Thereby, making it seem unusual even when it is an ordinary trait and germinating self doubt among women. From a very early age, they are taught to meet the unattainable beauty standards that society has set for them. They are expected to have no body hair, have a flat stomach, always smell like daisies and roses, and be the embodiment of a Barbie. It is challenging to live up to something that is so unachievable, particularly starting at a young age like three. It can be intellectually and physically taxing to have a normalised yet remarkable societal meaning pounded into you from the moment you are born. One such name that is tirelessly working in the same realm is "Empowering Plus", India's first plus-size fashion magazine.
With the intent to focus on empowering women in general, including plus-size women, independent of "Body Image Issue", this magazine was established by Somwya Sharma. It covers fashion and lifestyle problems that affect women of all ages in their unique and informative stories and features. Recently, the magazine became a front-runner again by organising India's first plus size award show named , "Empowering Award 2022" in Dr. Zombie, Connaught Place. The show was organised at a grand level and was a complete success with Avneet Kaur, Shreya Tyagi, Anjali Kapoor, and Tunisha Khandkabose as the cover models of it. Brijesh Goyal who is the National Chairman- Chamber of Trade & Industry (CTI) and the Member of Delhi Govt – Economic & Financial committee also witnessed this grand occurrence as the chief guest. The event staunted a stir advocating for body positivity and "self-love".
The sole purpose behind this event was to spread the message that to fulfil a divine destiny, a perfect physique is not necessary. Being thin or a size zero should never be seen as the definition of beauty. There are many distinct body types and shapes, each with its own equilibrium. Being fit and healthy is more important than being thin. Talking about the same, the Editor-In-Chief of Empowering Plus, Somwya Sharma who is also a Fashion Designer stated, "The cause behind organising this event was that I have often felt that there are extremely high societal expectations for women that must stop being imposed on us. It develops early self-hatred and confidence issues. Because it is not natural, self-love is a path less taken. It might be challenging to accept oneself in a society where everything is based on appearance and clothing. We frequently become enraged with our bodies when they don't behave or appear the way we want them to.Hence, this event helps women with plus sizes cherish their bodies and accept it the way it is."
Empowering Plus is very well versed with the fact that body image issues can have a significant impact on many facets of a person's life. Naturally, this also indicates that having a positive body image can benefit one's overall welfare and mental and physical health. This magazine specialises in Messy size fashion decodes and delivers stories of women of all shapes and sizes which not only makes them heard but also provides hope to them who have similar stories. It is demonstrating to the masses that having physical flaws and blemishes does not make one more or less beautiful. Instead of avoiding them or retouching them, a person should embrace them.
Digital Shout: – All in One Solution in Digital Marketing
In today's visual world, you need to make sure you communicate with images as well as you do with words. We offer our clients a comprehensive suite of services to software product companies across all stages in the product life cycle, from product ideas to obsolescence. We have put together a team of highly qualified engineers, designers, programmers, and developers who can think exponentially, ahead of the curve for those brilliant applications that come in line with the maximum user expectation. Digital Shout services assure customers of good software quality, reduce product development costs and reduce time-to-market. We consistently deliver these results through a combination of technology expertise, tools, and processes.
Branding that makes you feel special in an ordinary world.
● Professional Management.
● Building A Strong Relationship with Customers.
● Clarity In Specific Target Audience.
● Design That Is Etched In Your Customer's Mind.
● Reasonable Prices.
We believe in the prospect of a bright future because it can be achieved through hard work and dedication. We lend a hand in turning your ideas into reality in a more fruitful way and taking into account their predictions and understanding their marketing and sales strategies, to which we apply our technical expertise as a leader in Digital Marketing and Company website development to create their own existing business.
DIGITAL MARKETING THAT MATTERS
Social Media Marketing: –
Social Media Marketing Services are all over the place however do you understand what works for your business? That is the reason we're here. From paid advertisements to content showcasing and web-based media, our advanced specialists convey arrangements that have an effect. Regardless of whether you are a private company or a huge undertaking, we offer plenty of advanced showcasing answers for suit all your necessities
Search Engine Optimisation:
We are dedicated to acquiring the best-class Website design enhancement administrations to rank your business high on Google. Our group of Search optimization Specialists, content essayists, proficient engineers, and planners have the correct blend of modern mastery and abilities to carry compelling outcomes to dispatch your online presence.
Website Designing:
We make a website fundamentally which shows your organization essentially on the Web. In this manner, it's vital to build up a site that sends the correct message to your clients and keeps up your image picture. We have a group of Expert and Business Web specialists to assist you with developing your online business.
Pay Per Click (PPC):
Digital Shout is a leading PPC company in Hyderabad that has shown results rather said. Our recipe for transformation begins with a one-on-one meeting with the client. We prefer talking business benefits to buzzwords. Digital Shout emphasizes more on the user experience instead of the search engine. Because Google loves you only when everyone else does.
Online Reputation Management:
Online reputation is an integral part of digital promotions. It is important to build a b Implementing email marketing strategies for your company is like breaking out your old FM radio when streaming your favourite song favorite to your mobile device. There is no guesswork involved. Strategies are tested continually to measure results in order to see what's working and what isn't.
Email Marketing:
Implementing email marketing strategies for your company is like breaking out your old FM radio when streaming your favorite song straight to your mobile device. There is no guesswork involved. Strategies are tested continually to measure results in order to see what's working and what isn't. This is the way of email marketing. To rephrase it, a way of email marketing is when you have a highly skilled digital marketing agency like Digital Shout executing the email marketing activities for your brand or business.
We absolutely love learning about our clients and the opportunity to meet together and brainstorm on your business is something that we live for. Those meetings are both fun and relaxed as well as productive as we ask the key questions that mine out what's important to you and the marketing challenges you are trying to solve.
Getting to know your unique organization is the starting point to any recommendations or pricing of work for your branding campaign or project. We believe that it just makes sense to get to know you and your business first before we offer up a plan full of recommendations or price out a detailed scope for your project. Here are some of the initial questions we ask to learn more about who you are and what makes your business unique.
Contact us:
Website: https://digitalshout.in/
Mail: [email protected]