Entrepreneur Tajamul Islam: A Shining gem as CEO of Millionaire Mentors to help  companies build digital brands
Leaders are born to win but one can mark the presence with uniqueness in the crowd. A young handsome personality Mr. Tajamul Islam is an entrepreneur who believes in shining and making other people shine with you.
This great mind took birth on 3 rd July 1997 in Srinagar, Jammu, and Kashmir. While he was studying, earning experience via working in the private sector. He left his job in 2019 ending in December. Then during COVID-19 in 2020, he started searching the scope of development via diversified fields digitally.
The healthy perception helped him to think beyond and he tried his talent through youtube videos. But the success didn't reveal as per the expectations. Time was not supporting him but his desire to cross his limits pushed him to blog. His hardcore efforts despite less revenue made it a good start to his career.
With blogging, he entered the affiliate marketing section and did well in that too. Now. he is having online paid courses too that he is providing to his students. These all actions made him a self-made entrepreneur, who has made an organization that is both conglomerate of independent businesses and a mentor company as "Millionaire Mentors".
Entrepreneurs who plan a lot but the execution phase gets failed due to proper strategy and actions involved in the process and that becomes the drawback of declination in businesses. The CEO of Millionaire Mentors, Mr. Tajamul Islam supports them with result-oriented advice and invests in great people with proven ideas.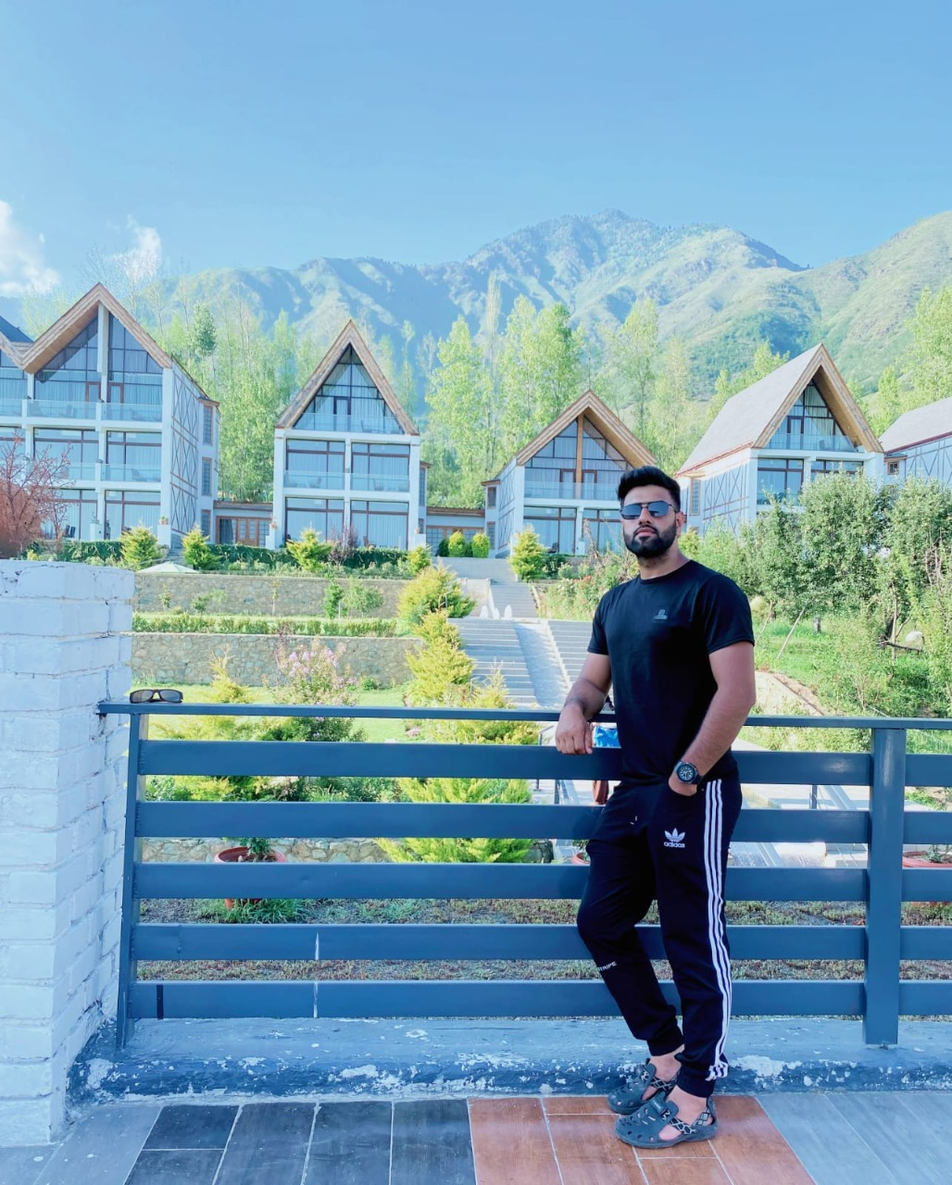 His main focus is to empower companies to scale. The 23 years old CEO of Millionaire Mentors agency helping the companies get their social connections to strengthen to build their brands via micro contents and diverse patterns of story.
The digital marketing field is exploding with his talent without any entrepreneurship course and that shows the effect of his passion for his work. The entrepreneur gained 10.1 K followers on his Instagram account.
His success in the digital marketing field while helping businesses to grow has five traits of entrepreneurship:
Vision– A clear-cut vision helps an entrepreneur to move on. One must identify the why, who, where, and what of their business to get the correct direction to workflow.
Passion – You must be hooked to your business and work with passion to drag success to your doorsteps.
Tenacity– Entrepreneurs must be tough in opposite situations too. Never give up.
Willingness to figure hard– One must recognize the danger involved and the necessity of business and make the strong willpower to boom with confidence.
Confidence– The entrepreneurs must believe in their talent, and hard work and face challenge to overcome with solutions.s
With all such traits, he can run towards the peak of his career ahead with zeal and can be an inspiration to many. Mr.Tajamul Islam has enriched many companies to achieve success but still, it's not over, miles to go ahead!
Instagram link :- https://instagram.com/officialtajamulislam?igshid=YmMyMTA2M2Y=
Twitter link :- https://twitter.com/Tajamulislampro?t=hcSqBb_8E2Mm4jRVW-ibXg&s=09
The path to international peace lies in asserting the leadership of the Global South!
The International Peace Day may have passed with formal celebrations, but the world continues to ignore the importance of peace. The Russian invasion of Ukraine, which is continuing after nearly seven months, is cause for anguish and concern for all peace-loving people across the globe. That the end of the Cold War in late 1991 has not seen an end to conflict seems to give credence to the warning that Dwight Eisenhower, the 24th President of the United States had given about the threat posed by the military-industrial complex.
In fact, a recent publication by the Congressional Research Service lists 243 cases of deployment of US troops between 1992 to 2022. Twenty-seven of these deployments have been termed "humanitarian" but a closer scrutiny of these reveal that only six could be seen as not having any direct connection with military objectives – these include response to a typhoon in Southern Philippines, hurricane in Haiti, floods in Sri Lanka, the COVID-19 crisis in Italy and Hurricane Eta in Central America.
Major conflicts included in this list include the Gulf War of the 1990s, the "war against terror" which led to "global actions against foreign terrorists after the September 11, 2001, attacks on the United States" and the war against Iraq that started in 2003.
Furthermore, the continuation of North Atlantic Treaty Organisation (NATO), and its expanding membership in East Europe is increasing threat perceptions for both Russia and China. Russia's attack on the Ukraine, which can in no way be justified, needs to be seen in the context of NATO moves to gain allies in the region. It would be disastrous if new hot spots emerge in the region.
The military-industrial complex is consuming precious resources, and wars and conflict are occuring at a time when climate change and its manifold consequences are creating havoc for the most vulnerable communities of the world. Following the COVID-19 pandemic, we have seen gross inequalities widening, with the wealth of a tiny proportion of billionaires multiplying while millions are being pushed back into poverty. Our whole generation will stand condemned if we do not stop war-mongers wherever they are. The Preventive Priorities Survey published on 10 January 2022 by the Council on Foreign Relations lists twenty-seven other such conflict situations across the globe.
Today, more than ever, we need to spread the message that "War condemns both the victor and the vanquished!"
We need a global solidarity movement of people to condemn all who push the world towards conflict and call for effective processes and institutions that will ensure peace and equality amongst the nations of the world. Not only does this include the people who declare wars, but also those who play geopolitical brinkmanship, unmindful of the lives they put at risk.
The United Nations was established to maintain "international peace and security", "friendly relations among nations", and "social progress, better living standards and human rights". However, the role of the UN as a peacekeeper has been hampered by the unequal position of members countries, with five permanent members in the UN Security Council using their veto power to protect their "national interests". Moreover, the United States has too often side-lined the UN to engage in arbitrary international action, including full-scale invasions on specious grounds. Only a genuinely democratic UN will be able to play the peace-keeping role mandated by its charter.
The end of the cold war saw the emergence of a unipolar world with the dominant US and an expansionist NATO. Challenges to the position of NATO are rising, but we do not need a world riven in the conflict between two or three groupings and the unending litany of their culpabilities. For peace and equality of all people of the Earth we need the coming together of the Global South. We need a revival of the true spirit of Bandung, which saw the rise of the Non-Aligned Movement – once called the world's largest peace movement standing for peace, progress and solidarity.
More than ever, the 21st century needs all the peace-loving peoples of this Earth coming together and working to advance equality and harmonious co-existence, at peace with each other and mother nature.
Sandeep Chachra, Executive Director, ActionAid Association says, "The world has too many challenges to deal with for war and conflict to add to the burden of problems crying for solutions. The end to war and conflict can only be achieved if the international processes and structures put in place to create peace and equality are made just and effective. This calls for a greater voice for the people of the Global South and assertions for just and equal world. A democratic United Nations and an effective movement of the Global South inspired by the Spirt of Bandung are the most effective ways to create and maintain world peace."
myprojectreport.com- A strong solution to funding
Getting a business loan has become a big deal for many these days. People are enthusiastic to do business they have the courage too but the lack of money and support always comes as a hindrance.
Luckily, we are living in a digital era where anything to everything is available online. But the problem is to know about it and grab the opportunity.
About myprojectreport.com
Myprojectreport.com registered in MSME in year2018. It is an ISO-certified company. Although it has been providing services since 2017. From the year 2018 to date, it has delivered more than 3,300 project reports all over India successfully. Even the company helped NRIs to get settled in India with profit-oriented businesses.
Mr. Satyam and his team are eagerly helping people beyond the limitations with the project reports and the required assistance to start- up their businesses and mark their presence in the market over time.
The website myprojectreport.com had unique and result-oriented prepositions and also because of its infrastructure of professional chartered accountants, company secretaries, and other industry experts from their fields.
Whatever project reports are made via the website strictly stick to the guidelines by RBI for all the diversified schemes like mudra loan, PMEGME, MSME, CGETMSE, etc. This enhances the speedy delivery of getting a loan sanctioned quickly. Even the constant supporting hand is behind the client of Myprojectreport.com for the project report by validity period maintenance till the party receives the loan functionally. They provide active phonic consultation for loan-related issues too.
Meet the Founder Mr. Satyam Kirti
Mr. Satyam Kirti the founder of myprojectreport.com has come up with an innovative solution for the funding issue of new business. Mr. Satyam Kirti is the Founder of- https://myprofessionalgoal.com and https://myprojectreport.com// He is also a business coach, and the author of two books one is a storybook (कर्नल की बेटी) and the second one is हिंदी कविता संग्रह (हसरतों के मोती).
Apart from this he owns two youtube channel as well namely Satyam kirti business ideas and Franchsie door .
He has trained Hundreds of new startups and existing business owners and has helped them in becoming profitable. Hundreds of People have started their businesses and become successful under the guidance of Mr. Kirti.
National Dialogue on Road Safety for Children
Synergie and Centre for Environment Education (CEE) today hosted a multi-stakeholder 'National Dialogue on Road Safety for Children in India' highlighting that over 25% of India's population, or about 35.67 crore, are children who are vulnerable as road users. The dialogue was the first national level deliberation on road safety for children bringing together concerned officials from the ministries, experts, academia, corporates, businesses and civil society groups.
Saurabh Verma, Co- Founder, Synergie "Our vision is to have zero fatalities amongst children due to road crashes. This is the guiding principle behind organizing National Dialogue on Road Safety for children. We want such platforms to act as catalysts to bring the issue of road safety for children at the forefront and nurture a conducive ecosystem to protect our children while commuting."
Sanskriti Menon, Program Director, Centre for Environment Education, highlighted that "While all have a shared concern about the safety of children as road users, there is a great need for shared responsibility and strengthening multi sectoral research, regulation, and innovation in implementation to achieve road safety for children".
The delegates deliberated on the policy and implementation framework of the Motor Vehicles (Amendment) Act for children, the role of state governments, and the need for a conducive regulatory environment to ensure safety of children on roads. The panel discussed the risks associated with overspeeding and regulation of speed, effective implementation of school zones, improving safety near highways and the legislations on speed limits specified for the two wheelers, school transport vehicles, in school zones and other roads.
Shri Alap Patel, DCP Traffic, Delhi Police expressed that "children are vulnerable to road crashes while crossing the road or walking on footpaths. Vehicle drivers should inculcate safe speeding habits and to be on high alert when children travel to and from school".
Several thousand schools are present on highways, which is a particularly hazardous situation. Officials from NHAI highlighted the target set by MoRTH for 50% reduction in fatalities on national highways and programs for the same.
Officials from BIS and medical professionals deliberated on the need for medical inputs and standards for child helmets for the age-group 9 months to 4 years as mandated in a new rule due to come into force in February 2023. While the use of child restraints in cars is already legislated, implementation needs to be strengthened.
International best practices from the Philippines on promoting the use of child restraints in cars and from Vietnam on promoting helmets illustrated the success of multisectoral approaches that combined educational efforts with legislation and enforcement. Case studies from Jorhat and Delhi illustrated the need for improvement of pedestrian facilities, speed control and traffic calming using participatory approaches for road safety improvements in school zones.
The delegates concluded that road safety for children is an area needing more research, attention to infrastructure design and strengthening enforcement, apart from awareness.
Seema Jadhav, Deputy Vice President, ICICI Lombard shared how their flagship CSR initiative 'ride to safety' is inculcating responsibility for promoting helmet use among children as pillion riders.
Dr Chetan Ginigeri, a pediatrician specializing in trauma care spoke about the importance of preventing injuries, and the need for devising child road safety strategies that consider the specific physical, emotional, mental characteristics of children.
Shri Binay Pattanayak, senior education consultant, The World Bank, India suggested "Let us win the hearts of children by caring for them on roads and in society".
Prof Bhargab Maitra, IIT Kharagpur and an expert on speed regulation highlighted the need for focused attention for creating safe road environments using scientific speed management interventions including road engineering, enforcement and education. "The safety of school vehicles is also a major concern and development of a standard operating procedure (SOP) for school vehicles is the need of the day", he said.
Dr Manas Pratim Roy, Ministry of Health and Family Welfare: "Roads should be child friendly. Let's ensure safer roads for the kids. The future citizens deserve it."
Dr Shankar Vishwanath, Hon. Advisory Traffic Branch, Mumbai Police: A safe road is a child's right.
Dr Mukti Advani, Principal Scientist, CRRI: Intervention is required from each of the stakeholders and more specifically with respect to speed limit of 20-25 km per hour for the school zones.
Ruchi Verma, Founder, HumanQind: Safe school zones are a unique opportunity to build safety, liveability and sustainability in communities with children getting an equal seat in the decision making process.
For Press Queries contact:
Amar Karan 🕿 91-9028532347 🖂 [email protected]
Trupti Jain 🕿 +91-8605555548 🖂 [email protected]