Jammu Doordarshan conducted an interview of Shashank Kulkarni
Agricultural Policy Scientist Shashank Kulkarni was interviewed on the program 'Swastha-Sukham' on Jammu Doordarshan. Jammu Doordarshan Assistant Director Sukriti Sharma conducted this interview. The interview covered various issues like Green Revolution, Swaminathan Commission, Sustainable Agriculture, Health of Citizens. Speaking in an interview, Kulkarni said that we have to focus on sustainable agricultural development.
We are facing various health problems due to poisonous food. So strategic work has to be done to produce poison free food. Program Officer Mr. Gautam, Director of Doordarshan Engineering Department Ravi Kumar was guided for this program.
Shashank Kulkarni is an eminent poet, author, orator and internationally renowned agricultural policy scientist. He was born in the year 1990 in the village Sakharle (district Sangli) in Maharashtra. He has worked as a Senior Research Fellow of the University Grants Commission in the Department of Public Policy and Public Administration of the Central University of Jammu. He has been honored by various countries of the world for his research and writing work.
He has written more than ten books in Marathi, Hindi, English languages ​​on various subjects. He has written in various national and international research journals. He has played an important role in the establishment of Pujya Dwarkanath Shastri National Research Centre. He is also known as the founder of 'Baba Laxman Das Rashtriya Smarak Nirman Seva Samiti', an innovative social and spiritual movement of Jammu and Kashmir. He has been honored by the famous Swahili University in South America in recognition of his fundamental research work in relation to India's agricultural policy.
Singer Pranil More Becomes the first singer to present his voice with the Single "Morya Anthem" on Count Music Channel
World's first short song music channel launched few days ago and now the song "Morya Anthem has been loved by the people across which is sung by the talented singer pranil more.
Pranil started his journey with…
Hindi Reality Shows,
Got into programming & composing for many renowned music directors of the league.
He has been composing for background score of webseries & films.
While talking to pranil he said "this song is really special to me & when our debutant music director vijay kadechkarr came to me with a song with lyrics, i decided to sing this very special devotional track.
Also this is the first time that count music is experimenting with the short songs space on youtube and entering in it with a new age space.
Mona Kadechkarr is the owner of the label count music & she said we will be producing more such musical content for the world in the near future & will keep presenting exclusive talent like pranil.
The debutant music director vijay kadechkarr said, pranil is a very hardworking singer , composer and has a versatile voice which can be amalgamated into various songs in near future.
We wish all the best to pranil for delivering to the expectations of the audience and the music composers.
Varun Dagar young entrepreneur
Varun Singh Dagar born on 25th May, 2000 in Delhi, is a young upcoming highly passionate entrepreneur who is involved into various domains such as Renewable Energy Solutions, Construction and Exports as his main strength areas in business. Varun's hobbies include reading new books and trying new courses. His positive approach nurtures a positive attitude among his counterparts and that's how he makes it easier to communicate with other people who try to interact with him. He is a good speaker and can understand people really well as he has a fine quality of logical understanding and awareness.
He idolizes Jordan Peterson. This is mainly because of the reason of how he has a perspective of this world, how people think and how he tells the world that they should stay determined, not waste their life and always move forward. One goal that Varun wants to achieve in his life is to hold a power that could empower him in helping the poor, he wants to provide the homeless people a chance to start a normal life and write an impact on the history of mankind.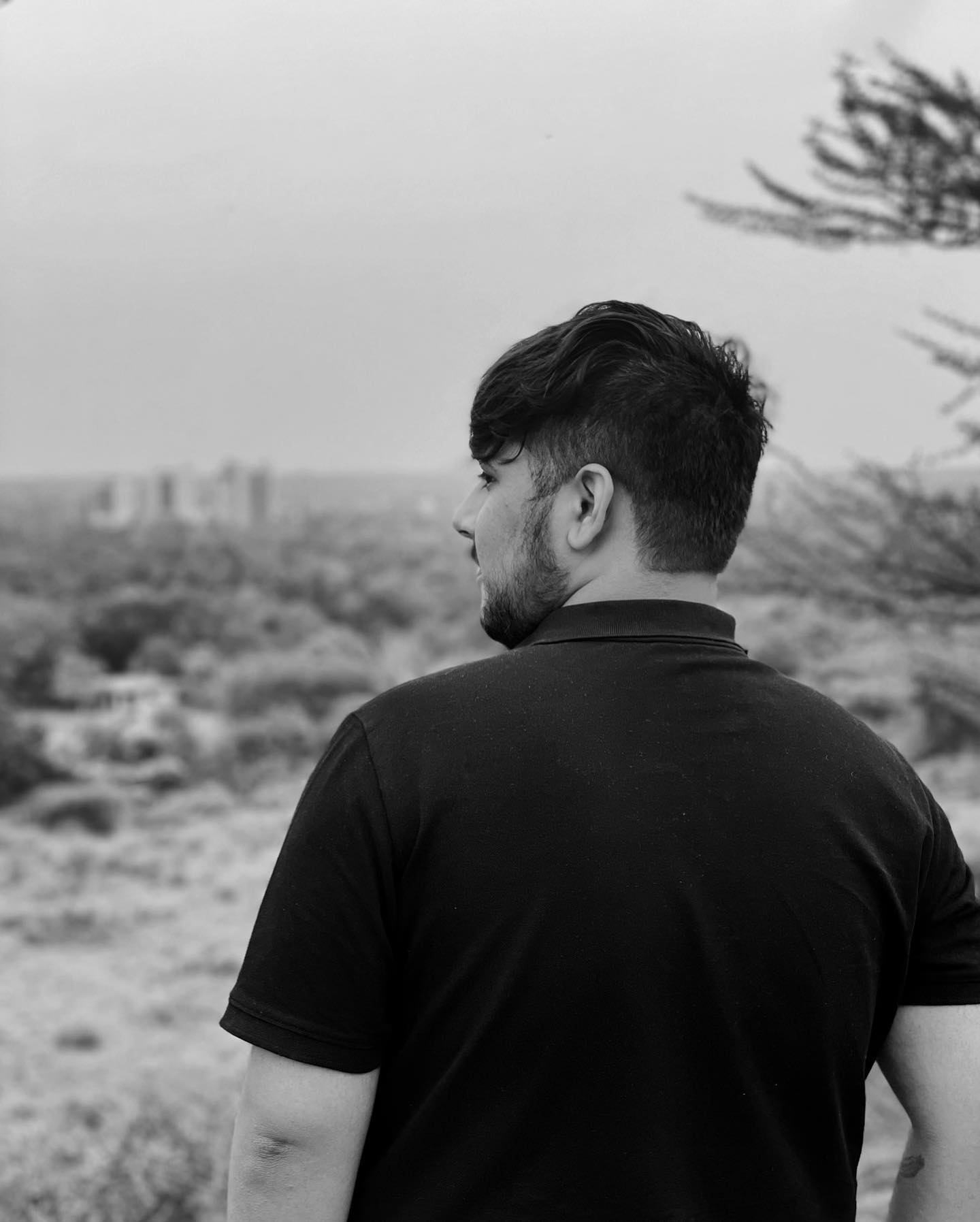 Varun always wanted a career in stock market as he loved the trading aspect of the financial instruments, that is how he and his partner started their first firm namely, Knoxventura Consulting LLP. Everything that they have gained after that came through by evolution of ideas and pivoting their ways to find the perfect things by achieving their goals and aspirations. 
Currently Varun is working on his new venture , i.e. Generation and trading of carbon credits with the hope to fulfil the career that he wished for, i.e. trading in financial markets. This would help contribute to the reduction of carbon footprints on our earth and help solve the difficulties we face with climate change. A little about what he has got here for the youth is that – the carbon credits would work to offset the rising carbon emissions in the world and would be traded as a non tangible commodity, it'll be served to people as a good investment. 
One life motto that Varun is inspired from and lives by is – 
पश्चात्तापः न, भयं न. 
No regrets, no fear.
ITER Couture Apparels Worn and Appreciated by Model and Actress Avneet Kaur
Model and Actress Avneet Kaur wore the exclusive dresses and they appreciated the beautiful apparel and congratulated ITER couture for their achievement.
Legacy for more than 30 years in the heart of Delhi is standing still at Chandni Chowk, where they have worked and today, they have a rich history and proud present they can embrace. Offering wide range of products such as jumpsuits, lehengas, gowns and sarees they offer everything for day-to-day wear to party wear.
Guru Sewak Textile Limited was built by two guys with the intention of expanding it to every conceivable location. Despite the lack of resources and available possibilities, the structure stood unaffected. Since that time, those two have served as two stalwart foundations, transforming the company into what it is today and maintaining a clear vision for the future. They have faced many challenges since their inception, but they have never considered giving up. Instead, they have adopted the motto "go forward despite any difficulties." The past 36 years have only served as evidence of their dedication to serving the community and innovating with the times. It reached its current position via continuous improvement and high-quality service.
Since 1986, Guru Sewak has been making dreams come true. Since its founding, which goes back to the year 1986, the company has through numerous modifications in an effort to make a name for itself in the fashion sector and satisfy each of their consumers. One reason for the significant change is that they have attempted to make their brand more comfortable without sacrificing style. Their mission statement emphasises that as they have progressed along the path of success, they have never compromised on comfort and quality. They have not focused on a single type or restricted it to a single gender, but rather have incorporated a variety of other types, such as jumpsuits, sarees, suits, lehengas, etc., to warmly welcome all different sorts of clients to their business. One's sense of style conveys a lot about their personality, and how they are dressed affects their sense of confidence. With a full knowledge of the concept that how someone is dressed may affect how others perceive them, they have continually developed their brand. Even though surviving in this fast-paced profession was challenging, they made sure to keep moving forward and to not look back. When discussing the motivational factor, they spoke about how response and appreciation became the factors that helped them come up with new and innovative fashion material. This is what actually helped them keep themselves afloat. They made sure to look at the brighter side of things to find motivation. They truly understood the wants of their clients and made sure to satiate them as best they could, which is how they were able to receive the favorable response and praise. For the past 36 years, they have created their history by considering the viewpoint of their clients.
The outfits and their excellent customer service have won the hearts and this is the secret because of which they still stand strong after 36 years. The quality of their product is widely recognized and is not only worn by common public but also by Indian celebrated figures, politicians etc. All this they hold today is just because of their uncompromised quality of fabric and undivided attention to customer's satisfaction.
Apart from everything else, they fully understand how having competitors in a field allows one to get better with their service with each passing day. In their case, this competition came in the form of other fashion firms and fashion innovators that they look up to for inspiration. They passionately believe that finding beauty in each and every creation and living thing in the earth is enough to inspire them. Their goal is to produce comfortable clothing; thus, they never skimp on the fabric's quality. They have ambitious goals for the future that include using their innovative designs and concepts to make history in the Indian fashion industry. Additionally, they unveiled their fresh, cutting-edge 2022 collection, which offers a brand-new viewpoint on fashion. They have earned the hearts of their clients and hope to continue doing so in the future.
To get in touch, visit offline, Kucha Kabil Attar, Chandni Chowk, New Delhi
Or Shop on http://www.itercouture.com/ Instagram: https://instagram.com/gurusewak_delhi?igshid=NmZiMzY2Mjc=